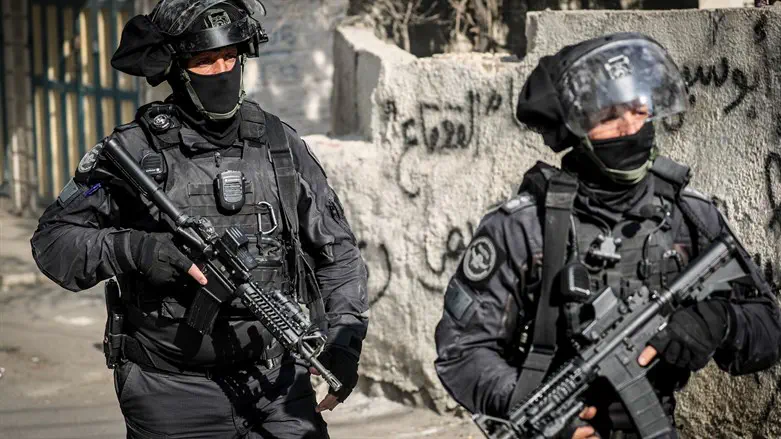 IDF forces in Shuafat
Jamal Awad/Flash90
During an IDF and police operation in the Jerusalem neighborhood of Shuafat today (Monday), a vehicle sped towards IDF soldiers and allegedly tried to run them over.
In response, the soldiers, who felt their lives were in danger and fired at the suspect, who was neutralized and taken in for medical treatment.
The forces were operating in Shuafat following the murder of Border Police officer Staff Sgt. Asil Sawaed, who was stabbed by a 13-year-old terrorist on a bus at the Shuafat checkpoint Monday evening.
Police said in a statement that stones were thrown at security forces operating in Shuafat.
The parents and brother of the terrorist who stabbed Sgt. Sawaed were detained for questioning.