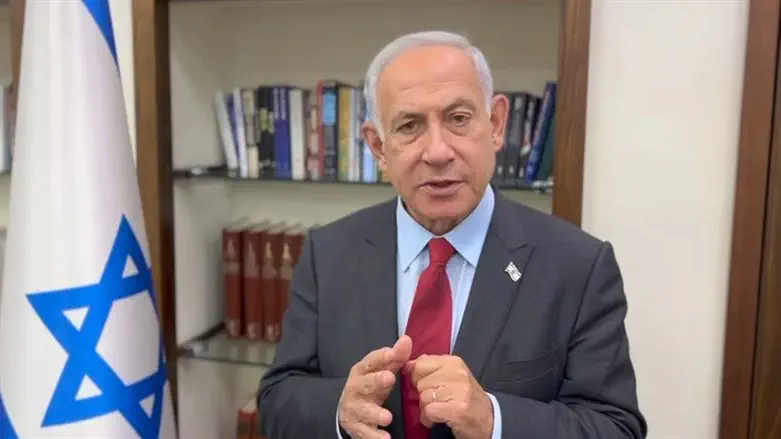 ראש הממשלה לראשי האופוזיציה: תפסיקו לדרדר בכוונה את המדינה לאנרכיה
spokesperson
Prime Minister Benjamin Netanyahu condemned the conduct of the opposition after 60,000 people demonstrated Monday afternoon outside the Knesset against the government's proposed judicial reforms.
"Look at what happened today in Jerusalem: the opposition is going wild inside the Knesset and its MKs are jumping on the tables. [Tel Aviv Mayor] Ron Huldai is explicitly inciting bloodshed, and the prime minister is called a 'traitor' during the left-wing demonstration," Netanyahu said.
"I call on the leaders of the opposition: stop this. Stop deliberately plunging the country into anarchy. Come to your senses and show responsibility and leadership. The majority of Israeli citizens do not want anarchy. They want a substantive discourse and in the end they want unity," he added.
Earlier, the leaders of the opposition parties gave special statements in light of the approval of parts of the legal reform bill in their first reading in the Knesset's Constitution Committee.
Opposition chairman Yair Lapid claimed that "what the government wants to bring to the Knesset is not a first reading, but the tearing apart of the people of Israel, of Israeli democracy. It is a struggle between good and evil, it is a struggle between Zionism and the dismantling of Israel. For the sake of our children, we must not lose this fight."