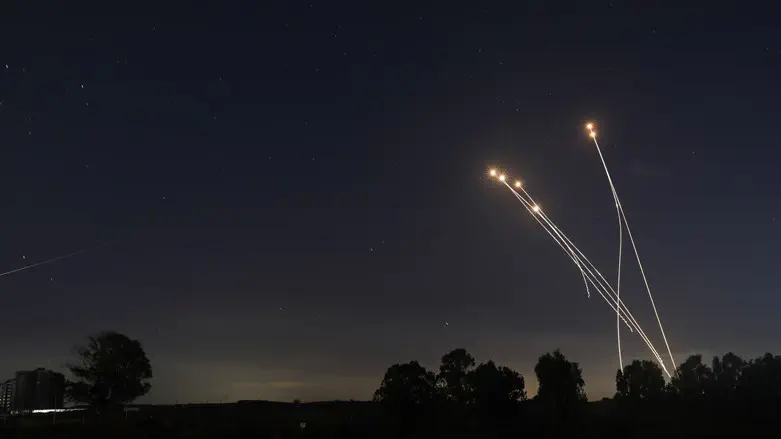 Iron Dome intercepts rockets
Noam Revkin Fenton/Flash90
The IDF did not retaliate after terrorists in the Gaza Strip launched a rocket at Israel on Saturday night, at the behest of the political echelon.
The Iron Dome missile defense system shot down a rocket launched from Gaza towards the Nahal Oz region on Saturday night, after the end of Shabbat. Red alert sirens were activated in the Gaza envelope, and residents reported hearing explosions.
It is believed that the political leadership decided not to respond to the rocket fire out of a desire to avoid an escalation in light of the violence which has claimed 10 Israeli lives in Jerusalem in recent weeks.
This is the first time since the formation of the current right-wing government that the firing of a rocket from Gaza did not result in retaliation.