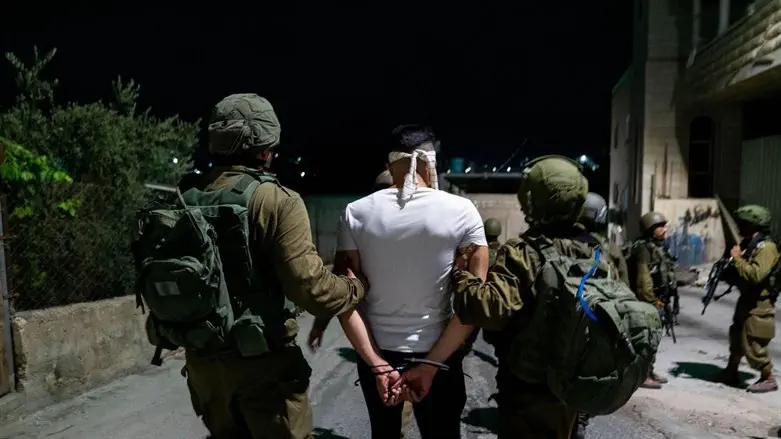 IDF arresting Islamic Jihad members (archive)
IDF spokesperson
Released for publication: In a joint operation conducted by the ISA (Shabak) and the Israel Police (Southern District) during December, 2022, police arrested brothers Adam and Muhammad Abu Taha, Israeli citizens and residents of Tel Sheva in the Negev, along with Majdi Amarna, a Palestinian-Arab and a resident of the village of Yabad, near Jenin, on suspicion of involvement in a large-scale trafficking of rifle bullets and other military equipment.
An ISA investigation revealed that the brothers purchased the ammunition in Israel and sold it in Judea and Samaria to operatives belonging to the Palestinian Islamic Jihad terrorist organization from the village of Yabad. The quantities of ammunition involved are staggering: approximately 150,000 bullets and hundreds of cartridges for M16 weapons.
The investigation also revealed that the brothers committed a great many security offenses including supplying dozens of weapons components to terrorist operatives in the Jenin area and to criminal elements throughout the Negev.
At the conclusion of the investigation, the two Abu Taha brothers were indicted with use of property for terrorist purposes, use of weapons for terrorist purposes, contact with a foreign agent, weapons trafficking offenses, illegal possession of weapons, assisting others to illegally enter and reside in Israel, and other offenses. The third detainee is expected to be indicted during the coming days, and additional arrests have also been made of Arabs with Israeli citizenship, residents of the Negev region.