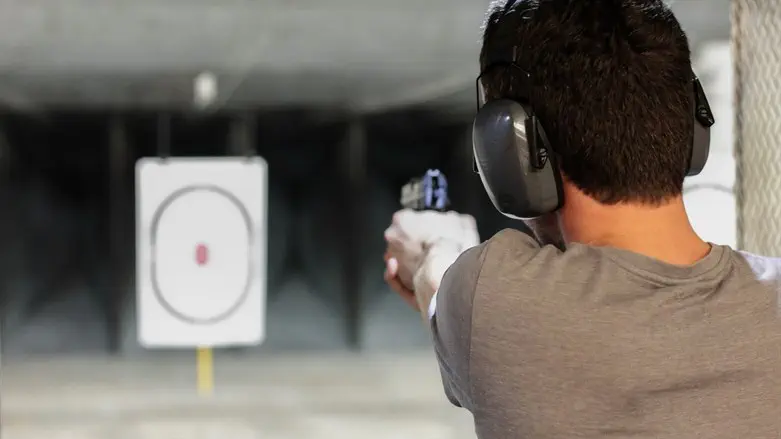 Illustrative
iStock
National Security Minister Itamar Ben-Gvir has held an additional meeting with employees of the firearms licensing department within his ministry, and has made a number of decisions relating to his desire to dramatically reform the licensing requirements and procedures so that thousands of new licenses can be issued each month.
Among the decisions made is one to recruit many more employees to the department so that the total number of those working there will double. The days and hours during which the department functions will also be extended, and the number of interviews held per hour will double.
Anyone who has previously served in the security forces (including police, Shabak, Prisons Service, the Mossad, and special forces) as well as those working in the Fire and Rescue Service will no longer need to be interviewed prior to receiving a firearms license, which will significantly shorten the process for obtaining a license and enable many more licenses to be granted per month.
Over 17 thousand applications for a firearms license that were submitted over the past year have yet to be processed, according to official data. Ben-Gvir wishes to see between five and eight thousand licenses processed per month, in order to clear the backlog.
"I'm delighted that the firearms licensing department is joining the effort to enable more Israeli citizens to protect themselves," Ben-Gvir said following his visit. "Two recent incidents have illustrated the difference made when citizens have personal weapons. In Neve Yaakov, not a single citizen was armed and tragically, seven holy Jews were slaughtered. In Ir David [David's Village, Jerusalem], where many citizens carry arms, thankfully one citizen with a gun succeeded in swiftly neutralizing the terrorist.
"This demonstrates the importance of having a large number of citizens who carry a personal weapon," Ben-Gvir added. "We have an obligation to speed up the licensing process and reduce the amount of bureaucracy, for the sake of our children, for the sake of the lives of us all."