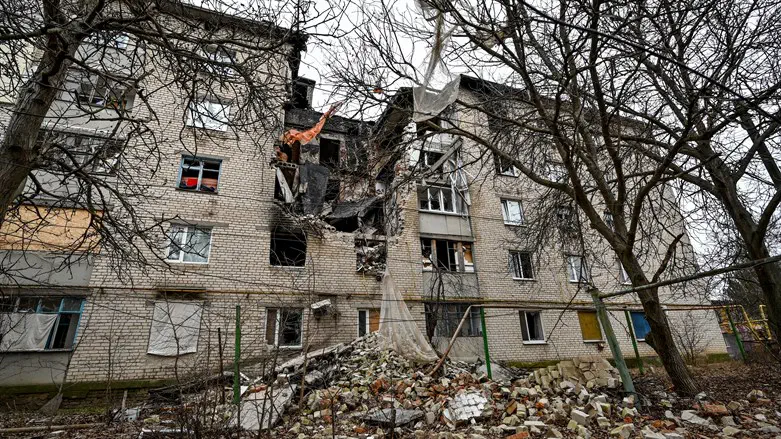 Damage in Huliaipole following Russian shelling
Dmytro Smolienko via Reuters Connect
Residents of the Ukrainian city of Huliaipole on Tuesday reported damage in the historical part of the city, including the destruction of a local synagogue, following Russian bombardment, Ynet reported.
This marks the second time the synagogue was bombed since the Russian invasion of Ukraine last February.
Huliaipole is located in in the Ukrainian region of Zaporizhzhia.
Rabbi Moshe Azman, Ukraine's chief Rabbi, said, "On behalf of the Jewish community of Ukraine, I strongly condemn the Russian bombardment of the Synagogue in the city of Huliaipole. It is common knowledge that holy sites are off-limits during an armed conflict. It's an understanding the Russians chose to violate. I expect world leaders to condemn this act."
MK Ze'ev Elkin (National Unity Party) said, "A Russian missile hit an old Synagogue in Ukraine, where my grandfather was born and raised. My great-grandfather, whom I am named after, was murdered there during the civil war. This is sad and enraging."
"Damaging prayer sites, even during wartime, must be condemned and we must demand it doesn't happen again," he added.
Last March, a missile fired by Russian forces struck a Chabad yeshiva in Kharkiv, where a Jewish school and synagogue operate, and caused extensive damage. There were no casualties in the strike.
Days earlier, several windows in the Great Synagogue in Kharkiv were damaged after a missile fired by the Russian army exploded in a nearby mall.