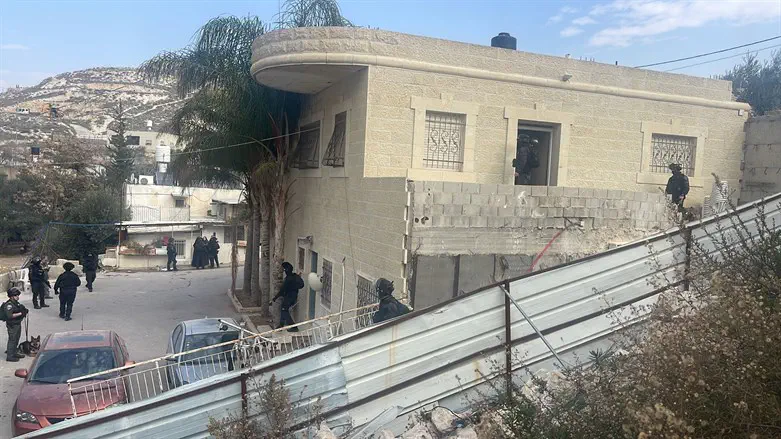 enforcement operations in eastern Jerusalem
spokesperson
The Jerusalem municipality, in cooperation with the police, began the process of demolishing illegal Arab structures in eastern Jerusalem Sunday morning, in according with the policy of National Security Minister Itamar Ben-Gvir.
Forces with bulldozers belonging to the municipality arrived in the Jabel Mukaber neighborhood to begin the demolitions, and from there will continue to other houses and neighborhood in eastern Jerusalem.
Minister Ben-Gvir ordered the preparation for the demolishing of illegal structures in eastern Jerusalem immediately after the deadly shooting attack in which seven people were murdered outside a synagogue in the Neve Ya'akov neighborhood of Jerusalem Friday night. Many more buildings are expected to be demolished this week.
Ben-Gvir said: "I congratulate my friend []Jerusalem] Mayor Moshe Leon and the Jerusalem Police for enforcing the law and carrying out the duties I assigned. We will fight terrorism with all the legal means at our disposal.''
Earlier, the home of the terrorist who carried out the massacre was sealed in the At-Tur neighborhood in eastern Jerusalem. The sealing of all the openings of the home was carried out early Sunday morning after the necessary approvals were received and at the instruction of the political level.