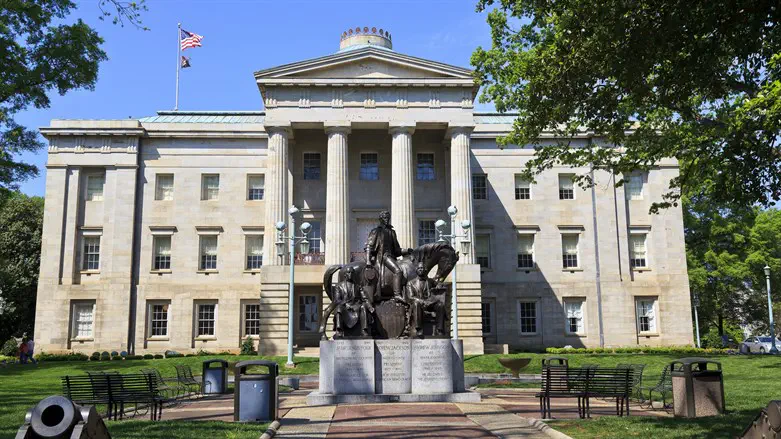 North Carolina
iStock
A white supremacist group hung an antisemitic banner on a foot bridge in the Charlotte, North Carolina area on the weekend.
The Patriot Front banner, which said "No Zionists in Local Government," was unfurled over a pedestrian walkway going to the Charlotte Motor Speedway motorsport complex in the suburb of Concord, the Charlotte Observer reported.
The bottom of the sign said, "North Carolina Patriot Front."
The banner over Highway 29 was clearly visible to motorists. A driver noticed the sign and contacted the Concord Police Department on Saturday.
Concord Police spokeswoman Lindsay Mason told the news outlet that the sign was removed soon after the call came in.
"A Concord PD patrol sergeant notified the Speedway of the sign, and the Speedway then took it down," she said.
According to the ADL, the Patriot Front is a white supremacist group "whose members maintain that their ancestors conquered America and bequeathed it to them, and no one else. They define themselves as American fascists or American nationalists who are focused on preserving America's identity as a European-American one."
The organization spreads its extremist ideology by distributing propaganda online and through banners, flyers, posters, and stickers, the ADL explained. Since 2019, it has been "responsible for the vast majority of white supremacist propaganda distributed in the United States."