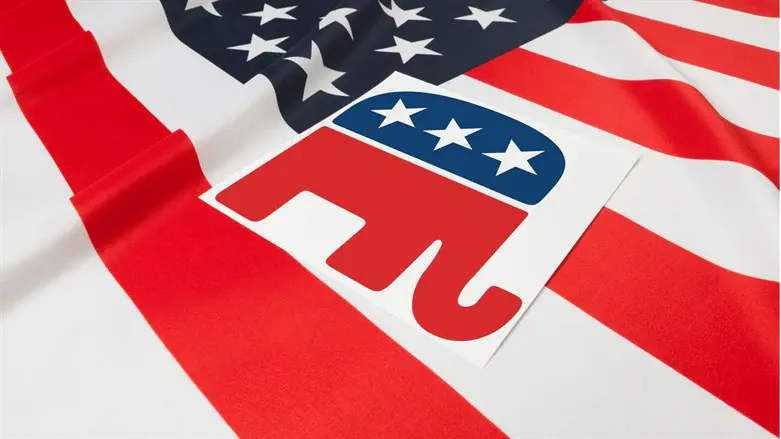 Republican Party
iStock
The Republican National Committee is set to vote on a resolution on Friday denouncing antisemitism, including 'antisemitic elements that seek to infiltrate' the party, along with Kanye West and other far right figures who have made antisemitic statements.
The resolution was put forward by California national committeeman Shawn Steel from Orange County, who was the past chair of the California Republican Party, Yahoo News reported.
In an interview, Steel blasted the fact that a small group of antisemitic "nitwits" could become synonymous with the Republican Party.
The resolution denounces West, white supremacist Nick Fuentes and conservative provocateur Milo Yiannopoulos, according to Politico. It also names several Democratic lawmakers, including Rep. Rashida Tlaib (D-MI) and Rep. lhan Omar (D-MN), for extreme anti-Israel statements and connections to antisemitic figures and groups.
"I want to create a standard for all political parties in America, that we don't tolerate bigotry, and in this particular case, antisemitism," Steel said.
The resolution text includes a call to "formally condemn, denounce, censure and oppose all forms of bigotry, racism, ethnic prejudice, religious intolerance, antisemitism, antisemitic statements, and any antisemitic elements that seek to infiltrate the Republican Party," Politico reported.
It refers to West's multiple "shameful" antisemitic comments, calling them "contrary to American and Republican principles." It also calls out Yiannopoulos for talking about "the Jewish powers that be," and Fuentes for "laughingly comparing Jews killed at concentration camps to baking cookies in an oven."
Thirty GOP members have reportedly signed on as co-sponsors, which is enough to advance the resolution. It will be voted on later this week at the RNC's winter meeting in Dana Point, California.