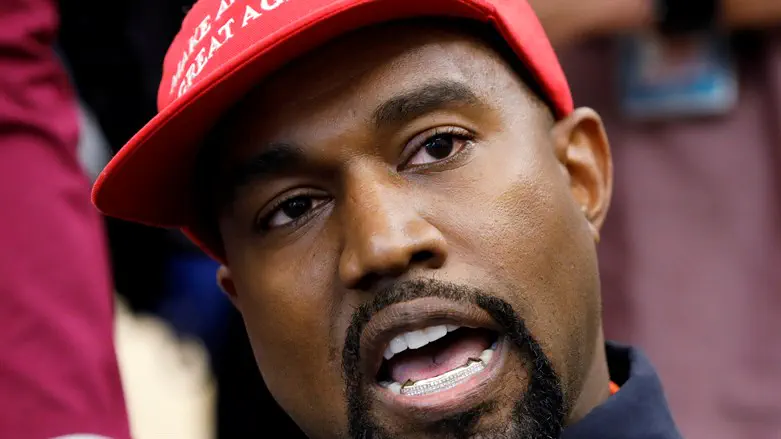 Kanye West
Reuters
American rapper Kanye West may not be suitable for an Australian visa because of his history of antisemitic remarks, a government minister said on Wednesday, according to Reuters.
Minister for Education Jason Clare condemned West's "awful" antisemitic comments involving Hitler and the Holocaust, saying others who had made similar statements had been denied visas.
"People like that who've applied for visas to get into Australia in the past have been rejected," Clare was quoted as having said in an interview on Channel Nine. "I expect that if he does apply he would have to go through the same process and answer the same questions that they did."
A spokesperson for the rapper did not immediately respond to a request for comment.
The comments came after local media reported that West would visit to Australia to meet the family of his partner, Bianca Censori, who grew up in Melbourne.
Peter Wertheim, co-chief executive officer of the Executive Council of Australian Jewry, met officials on Tuesday to argue for an entry ban.
"We had a sympathetic hearing," Wertheim said on Sky News. "We've made the case that this particular individual does not meet the character test and that it would be in the national interest not to grant him a visa and we set out our reasons in some detail in that letter."
West caused outrage last year after saying during an interview that the Abraham Accords between Israel, the UAE, and Bahrain were signed because former White House senior adviser Jared Kushner, who is also Trump's son-in-law, wanted to "make money" from the deal.
He later threatened to go "death con 3 on the Jews" in an apparent antisemitic Twitter rant. West followed this up by claiming that he can't be antisemitic "because black people are actually Jew."
In the wake of the comments, several companies cut ties with West, including the Creative Artists Agency, Foot Locker, and Apple Music.
West did not stop there, however, and gave an interview to Alex Jones of Infowars in which he said he "loves everyone," including Jews, as well as Nazis, spoke favorably of Hitler and denied the Holocaust.