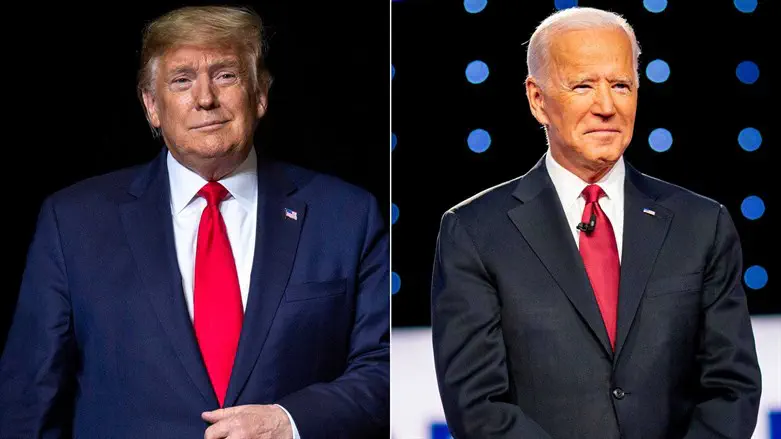 Trump and Biden
Reuters
Former US President Donald Trump holds a three-point lead over President Joe Biden in a hypothetical 2024 rematch, according to a new Emerson College poll released on Tuesday and cited by The Hill.
44 percent of poll participants said they would support Trump in the 2024 presidential election, compared to the 41 percent who said they would back Biden. Another 10 percent said they would support someone else, while 4 percent remained undecided.
This represents a reversal from Emerson's last national poll, in November, that showed Biden with a four-point lead over Trump, 45 percent to 41 percent.
Despite falling behind Trump in a hypothetical match-up, however, Biden's approval rating saw a five-point bump in Tuesday's poll, increasing from 39 percent in November to 44 percent in January.
A rematch between the two 2020 opponents appears increasingly possible, as a majority of both Democrats and Republicans said in the Emerson poll that they would support Biden and Trump as their parties' respective nominees.
Trump has already made his presidential run official, having announced in November that he intends to run for the Republican nomination.
Biden has yet to officially announce his candidacy, but he told reporters in November that it remains his "intention" to run for re-election in 2024 and would make an announcement after consultations with his family.