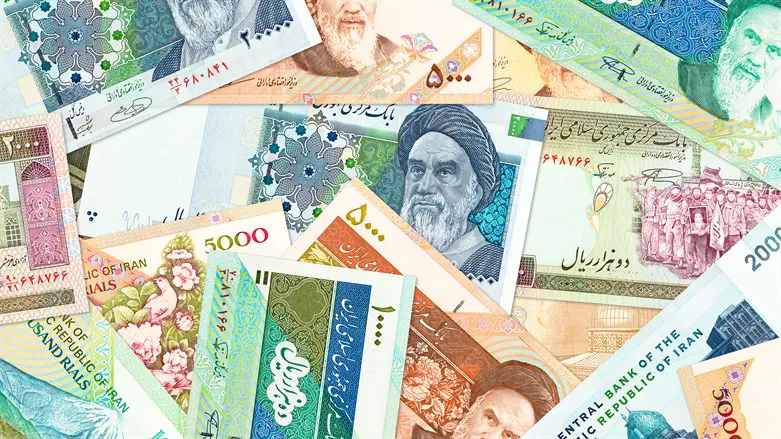 Iranian rials
iStock
Iran's troubled currency fell to a record low against the US dollar on Saturday amid the country's increasing isolation and possible Europe Union sanctions against Tehran's Revolutionary Guards or some of its members, Reuters is reporting.
The dollar was selling for as much as 447,000 rials on Iran's unofficial market on Saturday, compared with 430,500 the previous day, according to the foreign exchange site Bonbast.com.
Since the onset of the nationwide protests after the death of Mahsa Amini in September, the rial has lost 29% of its value.
Relations between the EU and Tehran have declined recently as efforts to revive nuclear talks have stalled. To make matters worse, the Islamic Republic has detained several European nationals, and the bloc has become increasingly critical of the violent treatment of protesters and the use of executions.
According to a report in the AFP news agency, diplomats said Friday that The European Union (EU) will impose new sanctions on 37 Iranian officials and organizations over the Islamic Republic's crackdown on protests but is still debating listing the Revolutionary Guard as a "terrorist" group.
Foreign ministers from the bloc are to agree to adopt the fourth package of sanctions on Tehran over its repression of demonstrators at an already-scheduled meeting in Brussels on Monday.
The EU has already imposed asset freezes, and visa bans on more than 60 Iranian officials and entities over the crackdown on protestors, including targeting Tehran's Morality police, Revolutionary Guard Corps commanders, and state media.