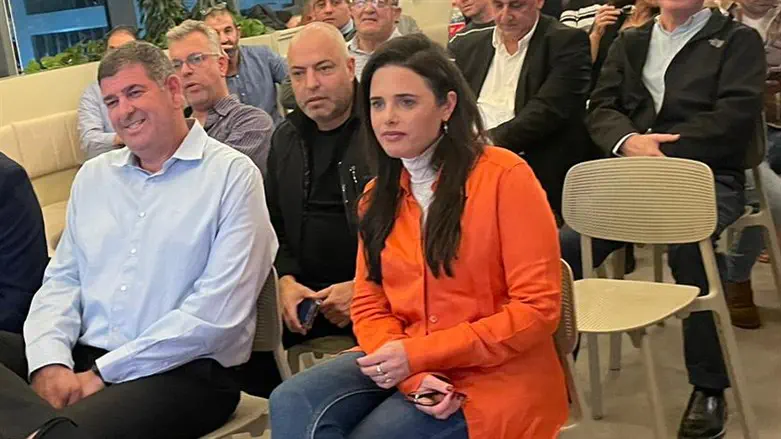 Shaked and Brodny
Courtesy
Former minister Ayelet Shaked on Thursday evening held a conference with dozens of activists and supporters in Ra'anana, during which she thanked them for their support for her in the last election campaign and throughout her political career.
One of the main speakers at the event, besides Shaked, was the mayor of Givat Shmuel, Yossi Brodny, who spoke about the joint run with Shaked as part of the Jewish Home in the last election.
Shaked said during the event that, at the moment, she is on a break from political life and a return is not imminent.
"I believe that the government will last four years, so we will all have time to enjoy civilian life (military slang used when a soldier completes his or her mandatory service in the IDF -ed.)," she stated.
Shaked turned to Brodny and added, "Yossi is in an election year, we will all help him, even though he is a lock to win."