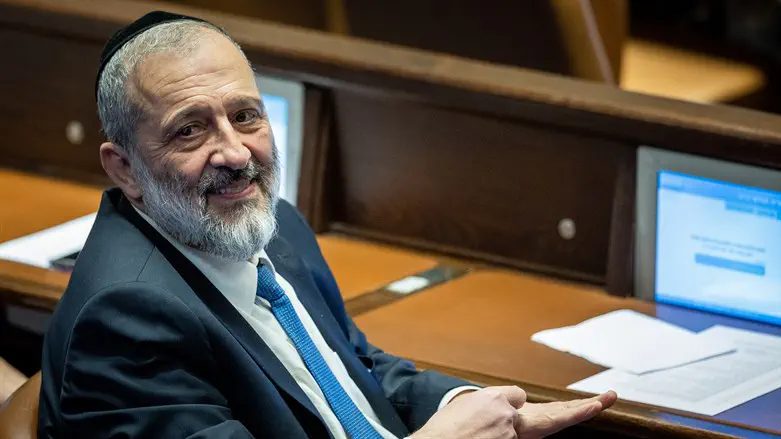 Aryeh Deri
Yonatan Sindel/Flash 90
The coalition is trying to find a solution to the political situation that was created following the Supreme Court's ruling against the appointment of Aryeh Deri as a minister in the government.
According to a report by Yair Sherki of Channel 12 News, the coalition is considering appointing Deri to the position of Speaker of the Knesset instead of the current Speaker Amir Ohana, since this position would allow Deri to serve, despite his criminal conviction, as a member of the Knesset.
If the move is implemented, Knesset Speaker Ohana is expected to move to another position in the government.
Earlier on Wednesday evening, Deri commented for the first time on the Court's ruling against him and told the Shas Knesset members that he would continue to lead the party.
"I pledge to continue the revolution started by our rabbis. If they close the door on us, we will enter through the window. If they close the window on us, we will break through the ceiling, with God's help," he stated.
"When I heard the Supreme Court decision today, not that it was unexpected, I was happy. It's good that they said their word and it's good that it ended like this, 10 against 1. Let the people judge."