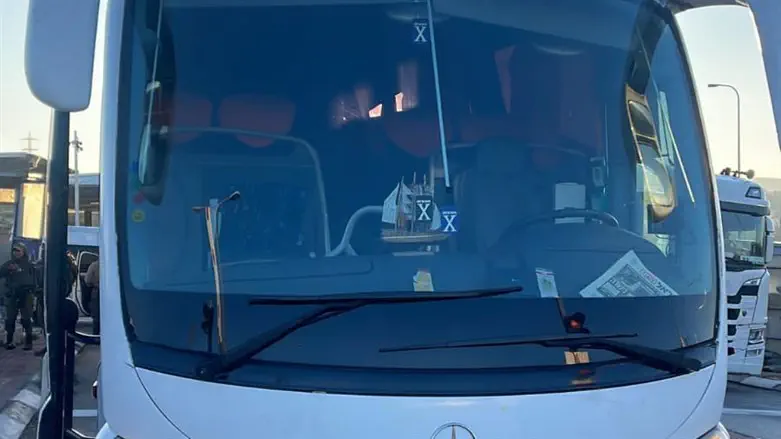 The bus which was carrying 30 infiltrators in its baggage compartment
Police Spokesperson
On Sunday morning, a bus driver was asked to stop for a routine security inspection at the Maccabim checkpoint near the city of Modiin.
The driver refused to be inspected and continued driving to the end of the checkpoint, where he exited his vehicle and ran away from the scene.
Troops from the 405 brigade, Taoz, and Border Police officers securing the area called a police explosives disposal expert to inspect the bus.
While inspecting the bus, the expert uncovered 30 infiltrators hiding in the bus's baggage compartment. The suspects were detained and handed over to the police.