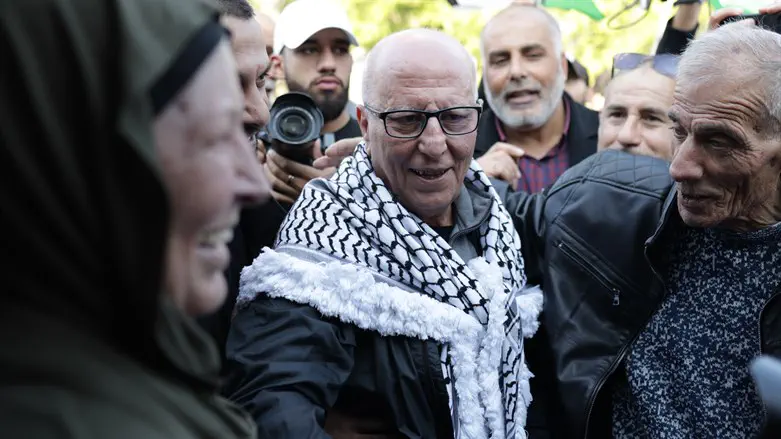 Karim Younes
Reuters
Karim Younes, the terrorist who was found guilty of murdering IDF soldier Avraham Bromberg in 1980, appeared on Hezbollah's Al Mayadeen TV channel.
"I am not afraid of the idea of stripping me of my Israeli citizenship because I am not Israeli but Palestinian." Younes said. "I am a Palestinian living in my country and my home in Palestine and my identity is Palestinian and not Israeli."
Younes said of the hero's welcome upon his release from prison last week: "The popular reception with such warmth and loyalty to the prisoner shows an appreciation for the prisoners' struggles and gratitude for their work and sacrifice."
He added: "The prisoners are determined to face the threats of National Security Minister Itamar Ben-Gvir in the fascist Israeli occupation government and defeat it."
"The unity of the prisoners is the force that will break the plots against them," he said.