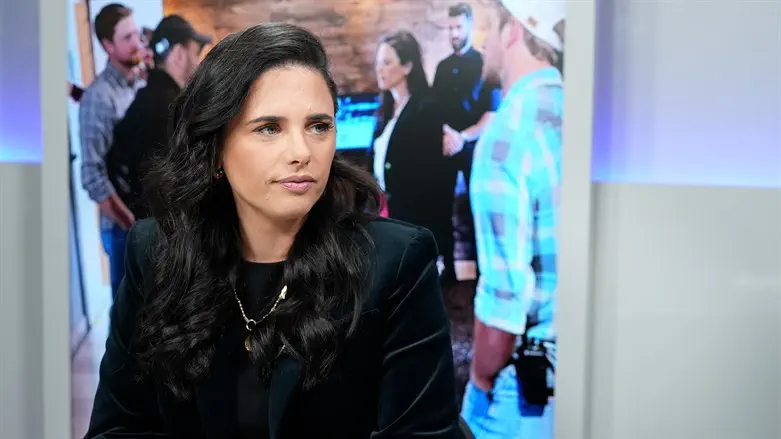 Ayelet Shaked
INN
Former minister Ayelet Shaked, who previously worked as Benjamin Netanyahu's office director, testified Sunday at the Rishon Lezion Magistrate's Court in the defamation lawsuit by Netanyahu's former attorney David Shimron against former senior Israel Aerospace Industries VP David Arzi.
"I have nothing to do with the issue of the lawsuit, I don't know if there is an agreement or no agreement," Shaked said, adding, "My testimony is unnecessary. I have nothing for anyone look for here, I have nothing to contribute."
However, she said: "Netanyahu interviewed me for one interview, I passed it successfully. Then I had another meeting with him and his wife at their home in Jerusalem. I believe he consulted with her about positions of trust."
According to her, "Sara Netanyahu is the advisor and the closest person to Mr. Netanyahu. This is only natural since she is his wife. I see them as partners. He consults with her on many things, values her opinion more than anything and trusts her more than anything ,.. I did not quarrel with her and I don't think it has anything to do with this case."
Arzi's lawyer, Liad Vertzhaizer, asked that the former minister be declared a "hostile witness". The judge refused the request.