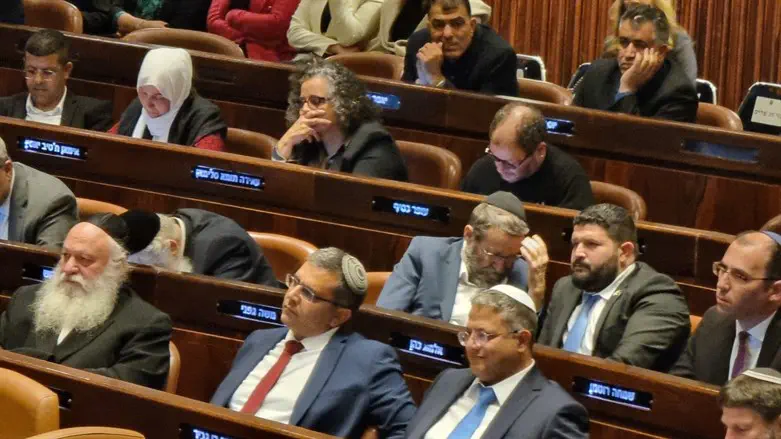 MKs Gafni and Porush bow heads during Ohana's speech
Hezki Baruch
Haredi MKs Meir Porush and Moshe Gafni of the United Torah Judaism party bowed their heads during Speaker of the Knesset Amir Ohana's speech when he discussed his partner.
Ohana is the first openly gay Speaker of the Knesset in Israel's history.
Journalist Yaki Adamker reported that during Ohana's speech, Porush leaned over to Gafni and asked: "What is this?"
Other religious MKs listened with respect during Ohana's speech, including Otzma Yehudit chairman Itamar Ben-Gvir and United Torah Judaism chairman Yitzhak Goldknopf.
Goldknopf even walked over to Ohana following the speech and warmly shook his hand.