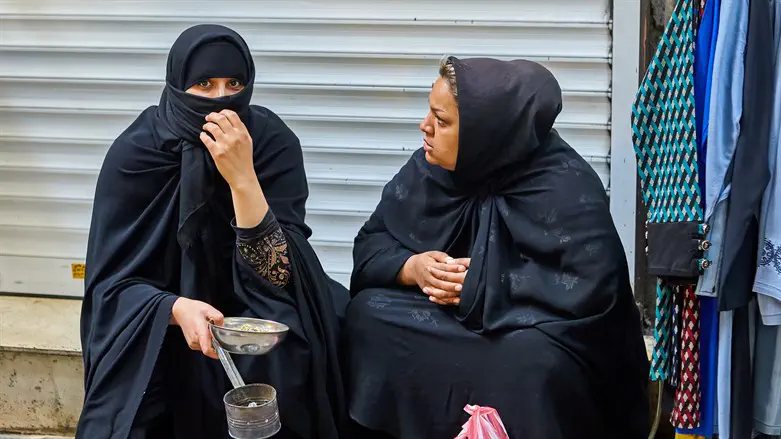 Iran hijab
iStock
Iranian chess player Sara Khadem, also known as Sarasadat Khademalsharieh, took part in an international tournament without a hijab, CNN reported on Wednesday, citing Iranian news outlet Jamaran.
Khadem is the latest sportswoman to appear at a competition without a hijab since anti-government protests erupted in September.
She appeared in photos shared by Jamaran without her hijab, which is mandatory under Iran's dress code, during her participation at the FIDE World Rapid and Blitz Chess Championships in Almaty, Kazakhastan.
CNN reached out to Khadem's Instagram page for comment.
The 1997-born chess player is ranked 804 among active players globally and is ranked as number 10 in Iran, according to the International Chess Federation.
The incident comes amid ongoing Iranian unrest which has gripped the country since the September 16 death of 22-year-old Mahsa Amini, after she was arrested by the morality police.
Hundreds of protesters have been killed in the nationwide unrest, including dozens of minors. Several people have so far been handed death sentences over the demonstrations, and two have been executed.
Several other female athletes have appeared without a head covering since the start of the riots.
In October, Iranian climber Elnaz Rekabi competed in South Korea without her mandatory hijab on, later saying it had fallen off accidentally. However, it is unclear whether Rekabi's comments were made under duress.
In November, Iranian archer Parmida Ghasemi demonstrated her support for anti-government protests by removing her hijab during an awards ceremony in Tehran, later saying she did not notice it falling off.
Video shared on social media shows her allowing the headscarf to drop in what was widely interpreted as a show of support for nation-wide demonstrations.
Iranian officials, including Supreme Leader Ali Khamenei, have accused hostile foreign powers, including the United States and some European countries, of stoking the unrest.
Iranian President Ebrahim Raisi said on Tuesday Iran would show "no mercy" towards "hostile" opponents of the Islamic Republic.