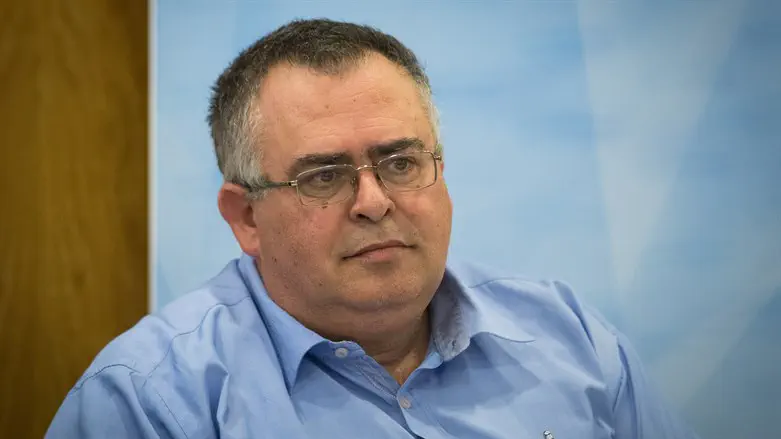 David Bitan
Yonatan Sindel/Flash 90
MK David Bitan (Likud) on Monday criticized the conduct of Prime Minister-designate Benjamin Netanyahu over the formation of the government.
"Netanyahu did not set a red line. He made a mistake, it is clear to him today that he made a mistake," Bitan said in an interview with Channel 12 News.
He cited as an example the law against discrimination and the repeal of the racism clause. "These bills do a great deal of damage to the Likud. It is a popular party that represents the entire population. This law will not happen, it is dead in my opinion. It also achieves the opposite results - do you want Arabs who work in a hospital to say that they do not want to treat Jews? There are two sides to the coin."
Bitan claimed that Netanyahu had lost his leadership.
"He needs to show that he is the leader and we will follow him, and if he doesn't do that, we are in trouble," claimed Bitan, who also warned that if Smotrich and Ben Gvir don't lay low, the government will not last long.
In the interview, Bitan also commented on the demands of MKs David Amsalem and Yisrael Katz, and stated that the two would serve as Knesset members even if they do not receive significant positions such as Knesset Speaker and Foreign Minister.
He also commented on Netanyahu's intention to appoint Ron Dermer to the position of Foreign Minister, saying, "I don't understand it. There are enough serious and experienced Knesset members in the Likud. Ron Dermer's contribution, in a democratic government, is zero. I hope Netanyahu will come to his senses and not appoint Ron Dermer at all."
Bitan said that it is a problem that the Knesset members of the Likud have not yet been informed of which ministerial portfolios they would receive. "This creates tremendous tension within the party. People should have been called today and told what they are receiving. [Netanyahu] should have relieved the members of the Knesset of the tension they are under. This is not healthy in politics - and the members of the Knesset will not forget it."
He also attacked Yair Netanyahu's statements, after he spoke out against senior officials in the State Attorney's Office and the police and implied that they deserved the death penalty because they "framed" his father and betrayed the country.
"This is not the first time that he has said unusual things, and not the first time that Netanyahu has issued a statement against these things. Yair Netanyahu only represents himself and not the Likud, so there is no need to pay attention to what he says," said Bitan.