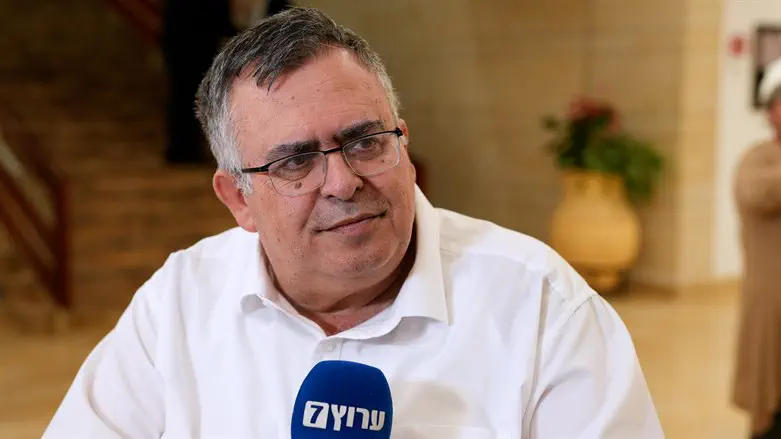 David Bitan
Israel National News
MK David Bitan (Likud) was interviewed on Channel 12 News on Sunday evening and called to stop the legislation of the judicial reform in order to negotiate with the opposition.
"In my opinion, the legislation can be stopped for the simple reason - we have waited long enough for change, nothing will happen if we wait another two or three months," Bitan said.
He added that at least five members of the Likud Party are in favor of stopping the legislative process.
"We are not looking to go against [the reform], which the Likud activists do not understand and the Minister of Justice does not understand and unfortunately the Prime Minister does not understand either. It's not just about what's happening in the country in terms of the economic situation and the political situation. If these doomsday prophecies [of the opponents of the reform] prove to be true – the Likud will be done," said Bitan, who explained that, in his opinion, Justice Minister Yariv Levin should meet those Knesset members who are in favor of stopping the legislation.
"As of today, Levin is sitting with the [other members of the] coalition, but he is not sitting with us, do you understand what the problem is? Sit with us. I sat with him two weeks ago, he told me: 'Let me pass the first readings, don't cause me any problems, but later we will sit and discuss the watering down and everything.' As of now, this has not yet happened."
"In a year, no one will remember why it happened. Now it is under our control, we are the government, we are responsible for what is happening, and therefore I am fighting for it both for the state and for the Likud," Bitan said.