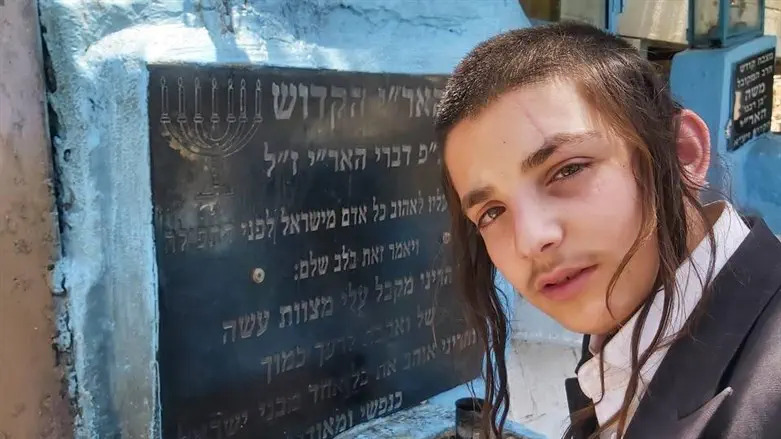 Moishe Kleinerman
Courtesy of the family
Israel Police on Wednesday arrested two individuals suspected of involvement in the disappearance of 16-year-old Moishe Kleinerman.
According to reports, the suspects are undergoing interrogation.
At the same time, a hearing regarding Solomon Abramov, a suspect arrested last week, will take place Wednesday to discuss an extension of his arrest.
Kleinerman, a resident of Modi'in Illit, has been missing for 130 days, and investigations so far have not led to a breakthrough in discovering his whereabouts.
Last week, Gitty Kleinerman, Moishe's mother, told Kan Bet that she heard Abramov's name "a while ago. Moishe spoke about him. But I prefer not to speak about people. Every person can do his repentance."
Thanking the police for their efforts, she added, "I will not let up until I see Moishe at home. I want him to come back to a strong Mother."