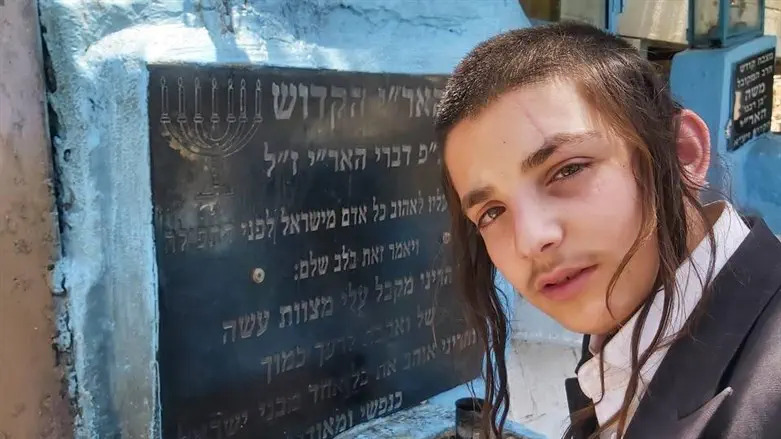 Moishe Kleinerman
Courtesy of the family
Gitty Kleinerman, mother of 16-year-old Moishe Kleinerman, who has been missing for about four months, responded Friday morning to the announcement identifying a man suspected in the case as Solomon Abramov.
"I heard the name a while ago," she told Kan Bet. "Moishe spoke about him. But I prefer not to speak about people. Every person can do his repentance."
Thanking the police, Gitty added, "I will not let up until I see Moishe at home. I want him to come back to a strong Mother."
Abramov, a 35-year-old from Jerusalem, has been named as an individual suspected of involvement in Moishe Kleinerman's disappearance. He is the third suspect in the case to be arrested and interrogated as part of searches for the boy.
Abramov, who has been known to hang out in the area around Meron where Moishe was last seen, was arrested Monday. He was interrogated throughout the night, but did not provide any information that led to any new developments in the case.