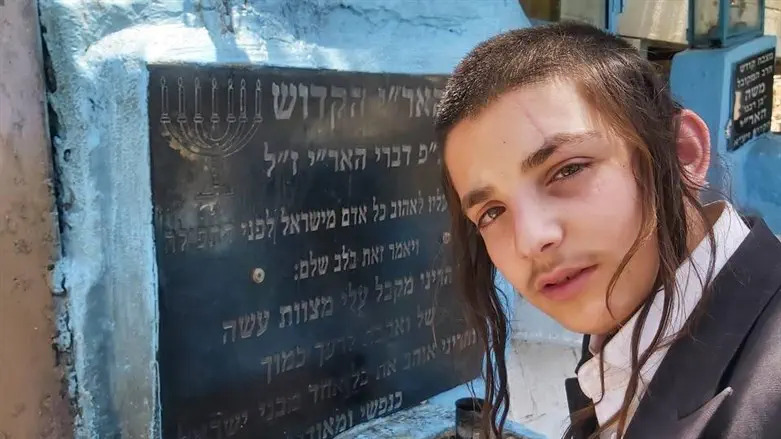 Moishe Kleinerman
picture used with permission of family
The name of a suspect in the case of missing teenager Moishe Kleinerman was cleared for publication Thursday. The suspect has been identified as 35-year-old Jerusalem resident Salmon Abramov,
Three suspects have been arrested in the case so far. The names of the other two suspects have not been cleared for publication. On Monday, the Judea and Samaria District police arrested the third suspect, who has been know to hang out in the area around Meron where Moishe was seen. He was interrogated throughout the night, but did not provide any information that led to any new developments in the case.
Moishe Kleinerman, a 16-year-old boy from Modi'in Ilit, has been missing for 124 days, since Lag B'Omer when he visited Meron, where the grave of the Talmudic sage Rabbi Shimon Bar Yochai is located.
Last week, Police Commissioner Kobi Shabtai said: "We will not give up until we discover what happened to Moshe and where he is. The Israeli police, as in any case of a missing person, certainly one who is at risk, invests a great deal of effort in trying to locate him. "
"The Judea and Samaria District is carrying out,, together with all relevant factors, all the necessary actions. This is a complex investigation that began with a report of his disappearance, and although he has been seen in the Meron area in the past, we do not rule out any place around the country where he may be and in our working assumptions all directions are being examined. The starting point is that Moishe is alive. We will continue our efforts to locate him and invest large forces to this effect alongside the other tasks of the Israel Police. "