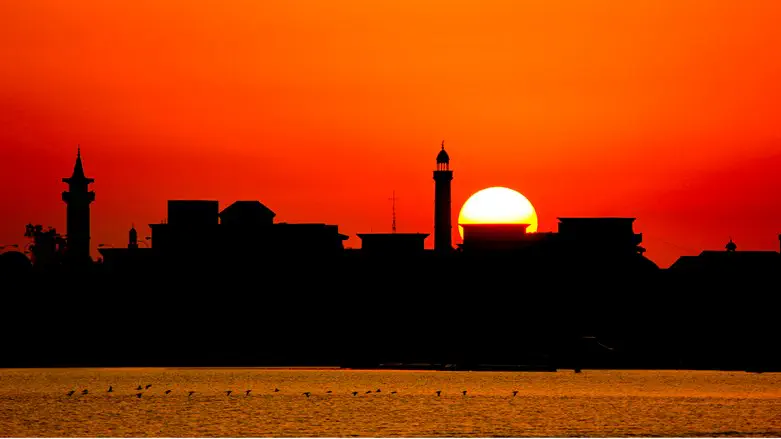 Sunset in Iran
iStock
An Iranian mother mourning the death of her son who was shot in the heart by security forces during a protest over high fuel prices in 2019 is facing 100 lashes after being convicted for speaking out against her son's killing.
Mahboubeh Ramezani, whose 18-year old son Pejman Gholipour died during the protests, was taken into custody on July 11 and has been imprisoned in the notorious Evin prison in Tehran, the Daily Mail reported.
According to Ramezani's other son Peyman Gholipour, Iranian officials have been harassing Ramezani because she refused to stop campaigning for justice for her son's murder.
While Ramezani was initially given an in absentia sentence of 100 lashes, she will have to serve the sentence after being arrested by Iranian authorities.
"My mother was under pressure for a long time. They constantly intimidated her, and she had been summoned several times," Gholipour said in an Instagram post. "They condemned her to 100 lashes a few months ago, but that did not scare my mother."
He added: "What do we have to lose after Pejman? What is left after November 2019? They were looking for an excuse to silence my mother."
He described how his mother's "only crime is that she seeks justice."
"This is the most important reason they fear her. They fear her because she has not even put down Pejman's picture for a moment," he said.
During the week of protests in November 2019 over surging gas prices, more than 300 people were killed, including Peiman who was shot in the heart by security forces in Andisheh, Tehran province.
Ramezani was initially arrested by security forces on 18 November 2021 after she held a memorial ceremony marking the second anniversary of her son's death. Security forces also closed roads in and out of the village of Malat, where Peiman is buried, and also arrested other mourners, including relatives.