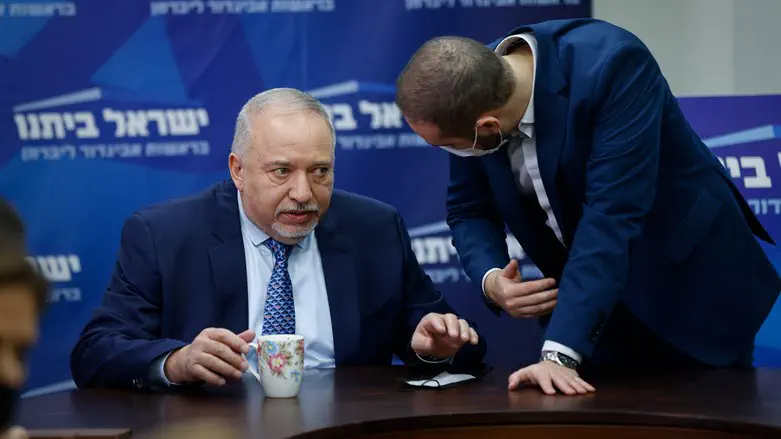 Avigdor Liberman
Olivier Fitoussi/Flash 90
Finance Minister Avigdor Liberman did not attend the political-security cabinet discussion on Wednesday evening, which took place amid the murderous wave of terrorism that Israel has been experiencing.
Liberman is attending the Jerusalem Post conference in London and, unlike other ministers who are currently abroad, he chose not to join the discussion through Zoom or remote conference call.
MK Moshe Arbel (Shas) said, "Finance Minister Liberman broke another record of opacity this evening. After refusing to attend Coronavirus Cabinet meetings during the entire COVID-19 crisis, tonight he also ran away from the security cabinet from responsibility for human life and chose to spend time in London when our brothers' blood cries out from the ground. There are no words to describe the disgrace."
Minister of Religious Affairs Matan Kahana took part in the cabinet discussion from the Israeli embassy in Washington, and will take off for Israel later on Wednesday night.