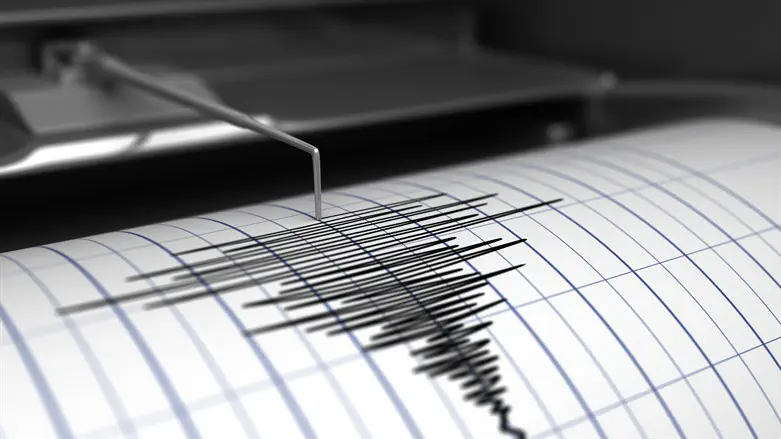 Earthquake
iStock
An earthquake that occurred in Cyprus overnight Monday was also felt in Israel.
The European Mediterranean Seismological Centre (EMSC) said the quake measured at 6.4 on the Richter scale and was at a depth of 2 km (1.24 miles).
The earthquake was felt throughout Israel, including in Tel Aviv, Be'er Sheva, Jerusalem, Haifa and Rehovot. There are no reports of injuries or damages at this time.
The Israel Police said that "a magnitude 6.4 earthquake occurred recently in the Cyprus area. The quake was felt in various areas around the country. Dozens of calls were recorded at 100 hotlines. There is no tsunami warning."
In late December, an earthquake measuring 5.7 hit Greece and was also felt in Israel. There were no reports of injuries or damages.
In October, an earthquake in the eastern Mediterranean was felt across Israel.
According to the Geodynamics Institute of the National Observatory in Athens, the earthquake struck at a depth of 58 kilometers some 127 kilometers southeast of the island of Karpathos.