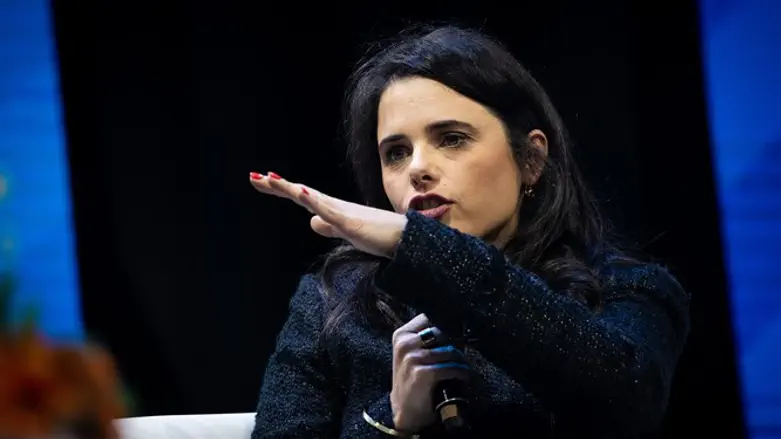 Ayelet Shaked
Flash 90
Interior Minister Ayelet Shaked (Yamina) on Tuesday evening said that Israelis must accept that people will die of coronavirus.
In an interview with Channel 13 News, she emphasized that the government has made a decision "to live alongside coronavirus."
"That means also knowing how to accept severely ill patients and people who die, because this is a plague - and in a plague, people die."
She added: "If the experts approve it, we will vaccinate people age 45 and over, beginning next week."
On Wednesday morning, Israel's Coronavirus Cabinet will convene, and is expected to approve the expansion of the current Green Pass program, limiting entry to most businesses and events to those who are vaccinated against coronavirus, recovered from it, or presenting a recent negative test.
Under the new rules, those ages 3-12 will be able to be tested for free, while Israelis aged 12 and up will pay privately for the coronavirus tests. Rapid test will be valid for a period of 24 hours, while traditional PCR tests will be valid for 72 hours.
It is expected that a date for enforcing the new rules will be set at Wednesday's meeting.