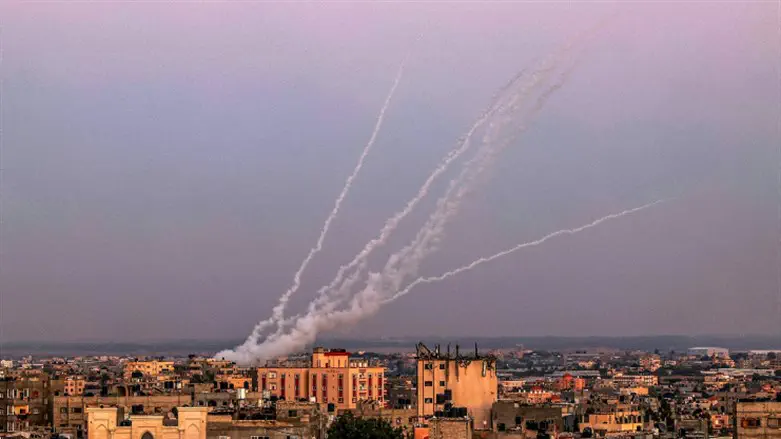 rockets fired from Gaza
Abed Rahim Khatib/Flash90
Red alert sirens were activated this evening (Monday) in Tel Aviv, Ramat Gan, Givatayim, Holon, Ashdod, Palmachim, and Nir Galim.
At least 11 rockets were fired at southern Israel in the latest barrage. Several rockets were intercepted by the Iron Dome missile defense system.
A vehicle was struck by a rocket.
Hamas claimed responsibility for the rocket barrage.
The police stated: "We call on the residents to stay in the protected areas, to avoid coming to the areas where the rockets fell and not to approach or touch the remains of rockets that may contain explosives and to report these rocket remains without delay to the 100 hotline of the Israel Police."
Earlier, the IDF also confirmed that 25 launches were identified from Lebanon toward several locations adjacent to the northern border.
"The IDF Aerial Defense Array intercepted a number of the launches and the rest fell in open areas," the military said.
Moreover, three UAVs were identified striking adjacent to an IDF post. No injuries were reported.
The IDF struck the sources of the launches.