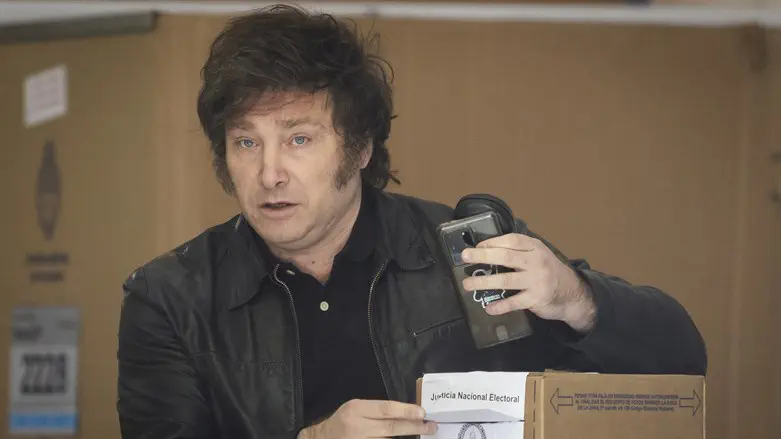 Javier Milei
Matías Baglietto via Reuters Connect
Javier Milei, president-elect of Argentina, has declared his intentions to make Israel one of his first official destinations. The trip is planned to take place even before his inauguration.
The only country Milei plans to visit before Israel is the United States of America.
Libertarian Javier Milei was elected as new president of Argentina on Sunday, winning 56% versus 44% for his rival, Peronist Economy Minister Sergio Massa, who conceded defeat, Reuters reported.
Milei is known for his support for Israel. This past August, he indicated that should he win the presidency, he intends to relocate the Argentinian embassy from Tel Aviv to Jerusalem.
He also said that he would make his first foreign trip as president to Israel, where he said he would "delve deeper into his studies of the Torah, Talmud, and other Jewish scriptures."