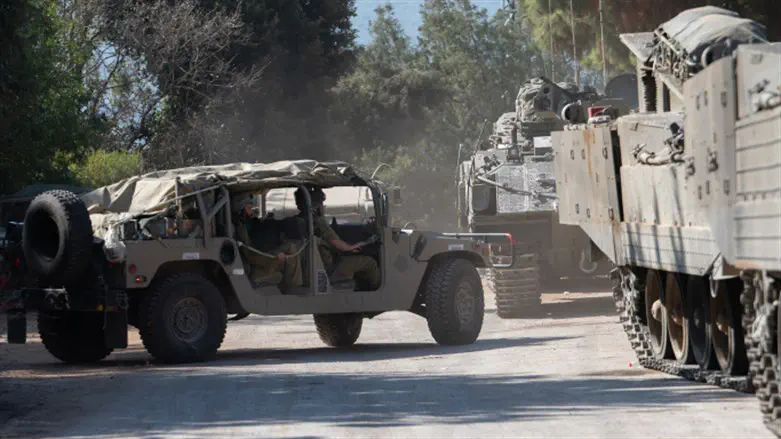 Israel-Lebanon border
Ayal Margolin/Flash90
Earlier on Monday, a terrorist cell attempted to launch anti-tank missiles in the area of Marwahin in Lebanon. The IDF struck the cell.
Additionally, in response to the launches toward Israeli territory earlier today, IDF tanks, a fighter jet, and a helicopter struck Hezbollah terror infrastructure in Lebanon.

The IDF also confirmed that 25 launches were identified from Lebanon toward several locations adjacent to the border.
"The IDF Aerial Defense Array intercepted a number of the launches and the rest fell in open areas," the military said.
Moreover, three UAVs were identified striking adjacent to an IDF post. No injuries were reported.
The IDF struck the sources of the launches.