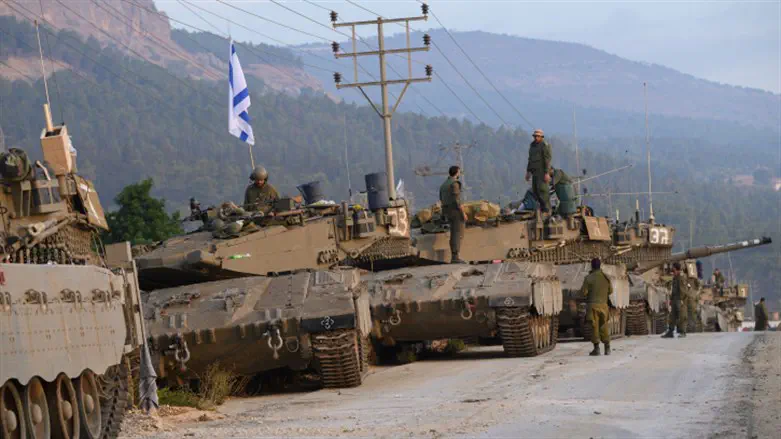 Israel-Lebanon border
Ayal Margolin/Flash90
A mortar fired Monday afternoon towards the IDF's Biranit post in northern Israel caused heavy damage to the military base.
Earlier on Monday, the IDF reported, "This morning, IDF artillery struck in several locations in Lebanon. A number of launches were then identified from Lebanon into Israeli territory in the areas of Arab al-Aramshe, Biranit and Bar'am. No injuries were reported."
"As a result of the launches toward the area of Biranit, a fire broke out. IDF and Israel Fire and Rescue Services are at the scene.
"The IDF also struck the sources of the launches."
Since Monday morning, Hezbollah has taken responsibility for six launches directed at IDF posts on the Israel-Lebanon border.