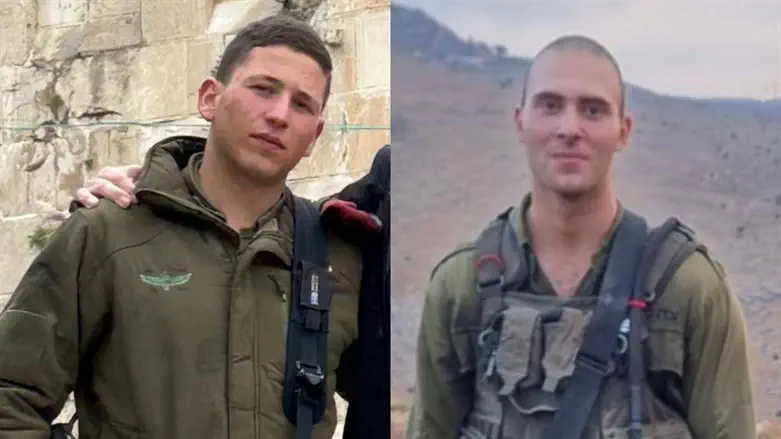 Yinon Tamir and Dvir Barazani
Courtesy of the families
The names of two soldiers who fell in battle in the northern Gaza Strip were cleared for publication on Monday morning:
Staff sergeant Dvir Barazani, 20, from Jerusalem, and Sergeant Yinon Tamir, 20, from Pardes Hanna-Karkur.
Both served in the 890th Battalion, the Paratroopers Brigade.
Meanwhile, the Palestinian Authority's Wafa news agency reported that, beginning at midnight, the IDF carried out continuous attacks in the vicinity of the Indonesian hospital in the northern Gaza Strip.
The reports claimed that the IDF has deployed snipers around the hospital and that tanks are surrounding it.
CNN reported on Sunday night that a recently formulated draft agreement for the release of hostages held by Hamas in the Gaza Strip proposes a truce in the fighting for a period of between four and five days - in exchange for the initial release of approximately 50 hostages.
Two sources familiar with the details of the talks between the parties told CNN that an agreement has not yet been reached.