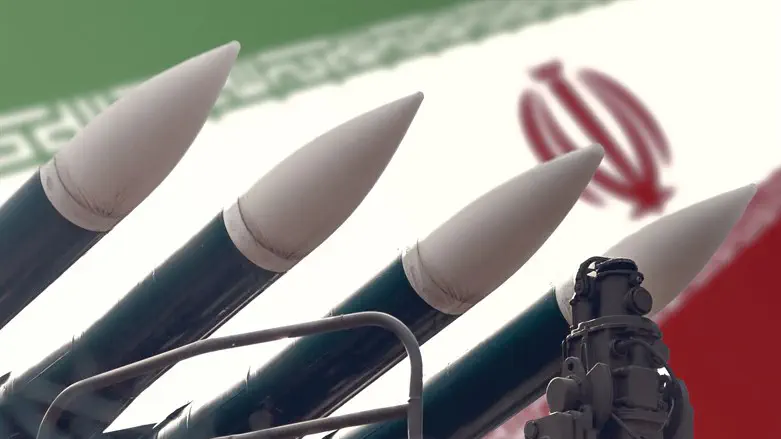 Iran nuclear program
iStock
Iran is not pursuing nuclear weapons at this time, but has the infrastructure in place and the know-how to make a nuclear weapon in less than two weeks, a new US report finds.
"It is assessed that Iran is not pursuing a nuclear weapons program at this time, but has the capacity to produce enough fissile material for a nuclear device in less than two weeks," said the US Department of Defense's 2023 Strategy for Countering Weapons of Mass Destruction report, as quoted by JNS.
"Further, the United States assesses Iran to be noncompliant with its CWC [Chemical Weapons Convention] obligations. For example, Iran has not submitted a complete chemical weapons production facility declaration to comply with CWC processes. The United States is also concerned that Iran is pursuing dual-use central nervous system-acting chemicals for offensive purposes," added the report.
In August, it was reported that Iran has significantly slowed the pace at which it is accumulating near-weapons-grade enriched uranium and has diluted some of its stockpile. The International Atomic Energy Agency (IAEA) confirmed those assessments in a report published last month.
In February, CIA Director William Burns acknowledged that Iran has advanced in its uranium enrichment, but also said there's no evidence it decided to resume its weaponization program.
Iran recently caused an uproar among Western nations after it decided to ban several IAEA inspectors from the country.
The IAEA was responsible for verifying Iran's compliance with the 2015 Iran nuclear deal, under which Tehran curbed its nuclear program in return for the easing of US, European Union and UN sanctions.
In 2018, then-US President Donald Trump withdrew from the agreement and reimposed sanctions on Tehran.
Iran responded to Trump's withdrawal from the 2015 nuclear deal by scaling back its compliance with the agreement.
The Biden administration sought to return to the deal and held indirect talks with Iran on a return to compliance, but the negotiations reached a stalemate last September, after Iran submitted a response to a European Union proposal to revive the deal. A senior Biden administration official said the Iranian response "is not at all encouraging."
A US official later said that the efforts to revive the 2015 Iran nuclear deal have "hit a wall" because of Iran's insistence on the closure of the UN nuclear watchdog's investigations.
Last week, US State Department spokesman Matthew Miller said Iran must take "de-escalatory" steps on its nuclear program if it wants to make space for diplomacy with the United States.