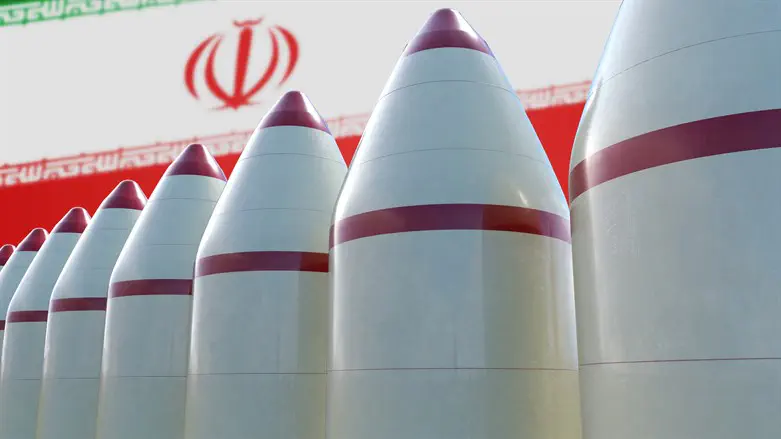 Nuclear Iran
iStock
Iran must take "de-escalatory" steps on its nuclear program if it wants to make space for diplomacy with the United States, starting by cooperating with the International Atomic Energy Agency (IAEA), US State Department spokesman Matthew Miller said on Tuesday, according to Reuters.
"Iran must take de-escalatory steps if it wants to reduce tensions and create a space for diplomacy," Miller told reporters.
"Just in the last few weeks, we've seen Iran take steps to undermine the International Atomic Energy Agency's ability to do its work," he added. "So if Iran really is serious about taking de-escalatory steps, the first thing it (could) do would be to cooperate with the IAEA."
Miller said the steps he was talking about as a potential prelude to renewed US-Iran talks, whether direct or indirect, had to do with the Iranian nuclear program, though he did not provide further details.
However, when asked if he was saying Iran must take all such steps sought by the United States before Washington would agree to direct or indirect talks with Tehran, he replied, "I am not saying that."
Iran recently caused an uproar among Western nations after it decided to ban several IAEA inspectors from the country.
The IAEA was responsible for verifying Iran's compliance with the 2015 Iran nuclear deal, under which Tehran curbed its nuclear program in return for the easing of US, European Union and UN sanctions.
In 2018, then-US President Donald Trump withdrew from the agreement and reimposed sanctions on Tehran.
Iran responded to Trump's withdrawal from the 2015 nuclear deal by scaling back its compliance with the agreement.
The Biden administration sought to return to the deal and held indirect talks with Iran on a return to compliance, but the negotiations reached a stalemate last September, after Iran submitted a response to a European Union proposal to revive the deal. A senior Biden administration official said the Iranian response "is not at all encouraging."
A US official later said that the efforts to revive the 2015 Iran nuclear deal have "hit a wall" because of Iran's insistence on the closure of the UN nuclear watchdog's investigations.