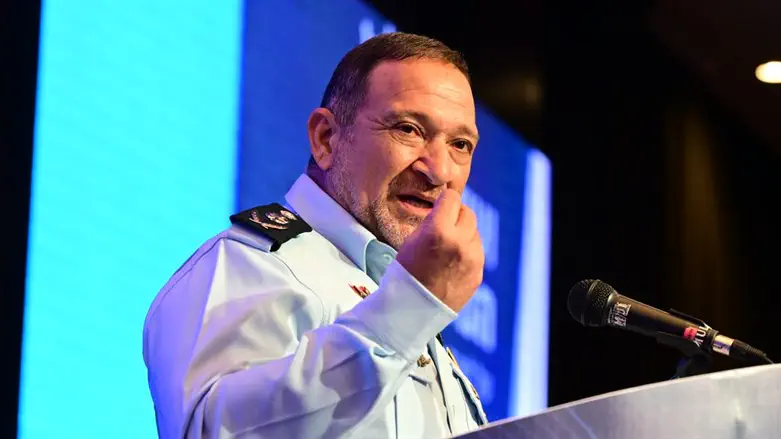 Police Comissioner Kobi Shabtai
TPS.
Retired Deputy Commissioner Amnon Alkelai filed a complaint with the Police Internal Investigations Department alleging that Police Commissioner Yaakov Shabtai stabbed him in the leg. He previously commented to Channel 12 that Commissioner Shabtai, who was the head of the Border Police at the time, stabbed him in the leg.
"I didn't tell the internal investigations department, and, at the time, I didn't tell the acting commissioner. I told everyone that it was an embarrassing accident. And it really is embarrassing - a senior officer in the police comes and stabs another officer in the leg. I saw a scared man, but he stabbed me."
He further claimed: "I think the Commissioner doesn't run the police properly, and he's even dangerous."
The police responded to Alkelai's statements: "Deputy Commissioner Alkelai is an officer who contributed a notable contribution but had to leave his because he was unsatisfied with his position as head of the Operations Directorate.
Don't judge a man by how he acts when he is pained, and instead of arguing over narratives, which in the best case is inaccurate, Israel Police will remember him for his contributions over the past years."