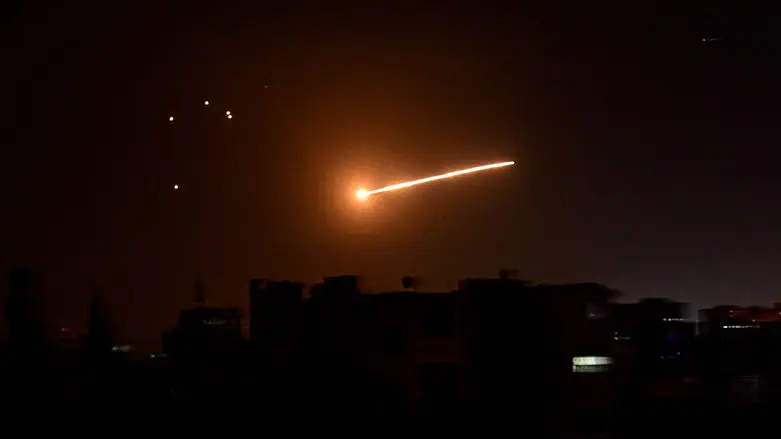 Air strike in Damascus, Syria
SANA/Handout via REUTERS
Iran International has reported that a Syrian military engineer was killed in an Israeli airstrike in August.
According to the site, the engineer participated in a secret project of Hezbollah's air force.
The sources said that the project which the engineer participated in was one which was intended to be hostile to Israel, and that it enjoyed the support and encouragement of the Iranian government.
The sources also added that the project reflects the increasing cooperation Syria has with Iran and Hezbollah.
The strike in question was carried out, reportedly by Israel, on August 7, and left four Syrian soldiers and two unidentified individuals dead.
Reports said that among the dead was Major Issa Taha Hamoud, an engineer with the Syrian military. The project targeted by the airstrike was intended to help mobilize Syrian forces against Israel, with the help and encouragement of the rest of the "Axis of Evil" - Iran, Hezbollah, and the Houthis.
Ynet quoted a report as noting that four security sources mentioned Taha Hamoud as having been deeply involved in the joint project between the Syrian army and Hezbollah's air force.