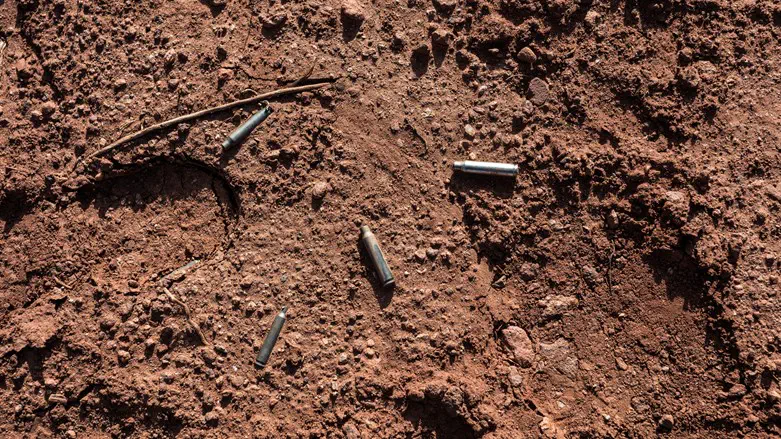 Bullet casings
iStock
An IDF spokesperson on Friday morning reported that on Thursday night, shots were fired towards the Jalamah military post.
Dozens of bullet casings were found at the scene.
No injuries were reported.
In addition, shots were fired near the town of Meirav. No one was injured.
IDF forces are searching the area for the suspects.