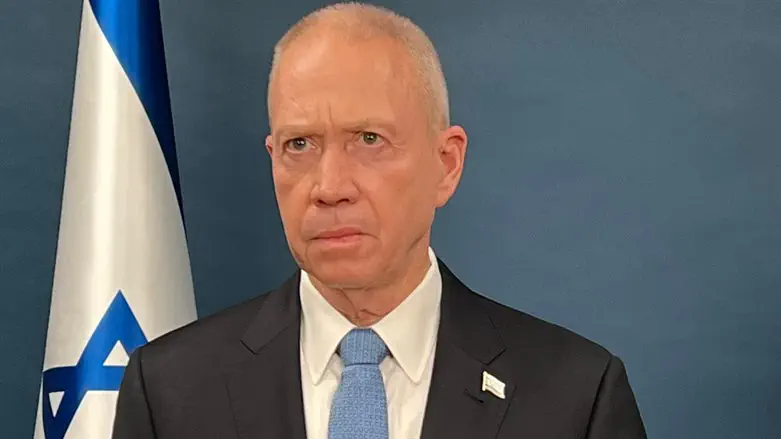 Yoav Gallant
No credit
Defense Minister Yoav Gallant on Thursday evening held an assessment of the situation with the IDF Chief of Staff, the head of the Israel Security Agency (Shin Bet) and the senior officers in the IDF.
"The State of Israel is under terrorist attack against civilians, mainly on the roads, and against the IDF soldiers who are guarding them on the roads and in the towns," Gallant said.
He added, "Unfortunately, the prices are very heavy, both today and in the last few weeks. We will reach every terrorist and settle the score with him – anyone who goes out to harm Israel, everyone who sends him, will end their life in the cemetery or in prison on a short schedule as we have done until today. We know to protect our citizens and win this campaign as well."
Earlier on Thursday, IDF Chief of Staff Herzi Halevi arrived at the scene of the attack at the Maccabim Checkpoint, with the Commanding Officer of the Judea and Samaria Division and the Commanding Officer of the Ephraim Brigade.
Halevi conducted an initial inquiry into the attack in which IDF soldier Maksym Molchanov was killed and three additional soldiers were injured. As part of the inquiry, the Chief of Staff was presented with initial conclusions from the attack, and the assessments of the troops for countermeasures and defense in the area.
The Chief of Staff referred to the operational situation following the recent attacks and said, "We are increasing countermeasures in Judea and Samaria, and we will draw conclusions immediately from the initial inquiry."