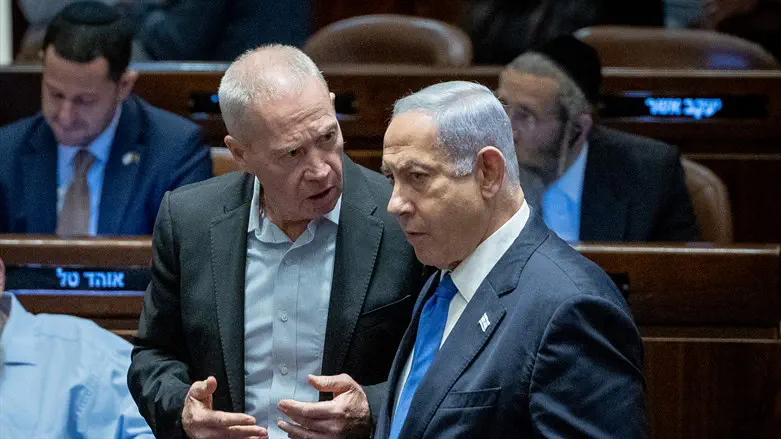 Netanyahu and Gallant
Yonatan Sindel/Flash90
Defense Minister Yoav Galant is expected to meet today (Tuesday) senior members of the American administration during his visit to the country, despite Prime Minister Netanyahu's demand that the ministers not meet senior members of the Biden Administration until he is invited to the White House.
Gallant is expected to meet US Deputy Secretary of State Barbara Leaf as well as President Biden's advisor for the Middle East - Brett McGurk.
During the last few days, Gallant's office denied that he was expected to meet senior government officials.
Defense Yoav Gallant met tonight with UN Secretary-General Antonio Guterres at the UN headquarters in New York.
"The potential for escalation on the northern border is increasing following a blatant violation of Lebanon's sovereignty. Iran is pushing Hezbollah to action, the UN must be careful and maintain the ability to act independently in southern Lebanon," he said.