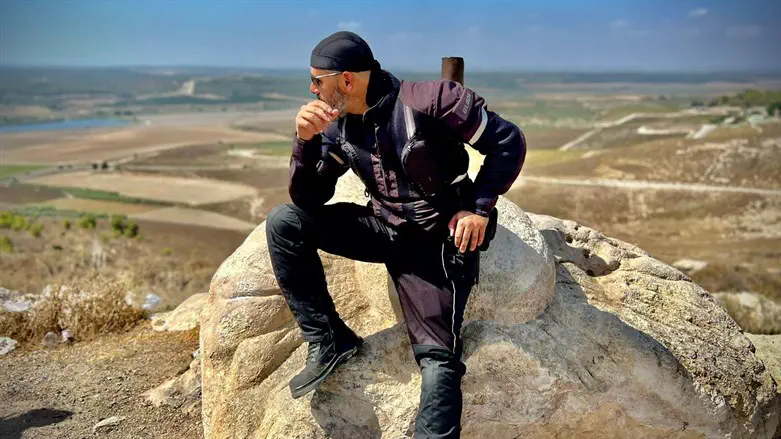 Chen Amir
Tel Aviv Municipality, Municiple Security Patrol
The Deputy Director of the Urban Security Patrol in the Tel Aviv-Jaffa Municipality, Matan Ivan, told Israel National News about the sequence of events in the serious attack in which Chen Amir was killed, his department in the municipality, and the feeling of losing a close work friend.
Ivan said: "First of all, I want to support Vered and the girls following their loss. We lost an employee, a dear friend, pleasant to work with, whose smile could be seen from afar. A difficult loss. Our team in the two-wheeled unit identified a suspicious person and immediately decided to investigate him. The one who first made the contact was Chen. As Chen parked his motorcycle, that despicable terrorist pulled out a Glock-type pistol and started shooting at Chen. Immediately his accomplice Oz threw the motorcycle aside and started shooting at the terrorist in order to neutralize him."
"The Urban Security Patrol was established in 2015 by the mayor. Today, the division has about 220 patrollers and 50 additional police officers who work under the same title - the municipal police. The goal of the division is to strengthen personal security in the city of Tel Aviv-Yafo. Chen, the hero, prevented a large-scale attack with his body, together with his accomplice Oz, who neutralized the terrorist. We are deployed 24/7, handling tens of thousands of service calls that are received both at the police and municipal hotlines."
Finally, he said: "The feeling in the department and in the municipality is difficult. Everyone is together, everyone is strengthening one another. We received broad support from the public. Just a few hours ago, I was contacted by the municipal hotline, who told me that many residents are contacting the hotline with the aim of taking part in the funeral. This is very appreciated in our eyes and very moving."