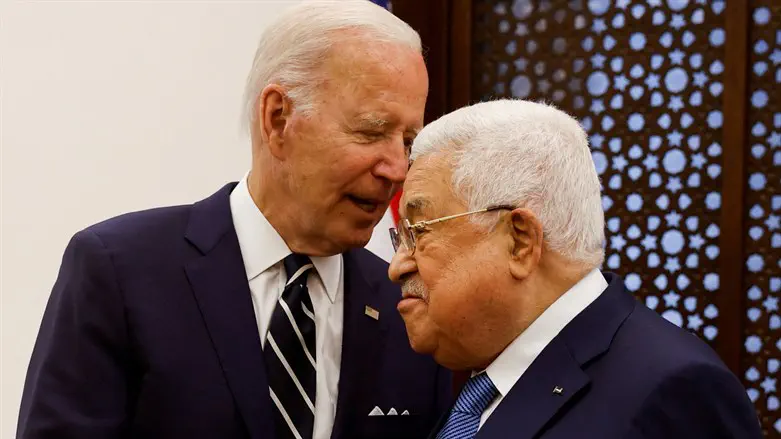 US President Joe Biden & PA President Mahmoud Abbas in Bethlehem
REUTERS/Mohamad Torokman
Palestinian Authority Foreign Minister Riad al-Malki accused the Biden Administration of weakness in the face of Israel's current right-wing government.
"I'm frustrated," al-Malki told reporters Thursday. "It seemed that Biden wanted to change all of Trump's policies, except when it comes to Palestine."
He added: We have a weak administration when it comes to Palestine."
"We re-engaged with the administration hoping that they would have the strength and the courage to move forward. They did not," he said.
Al-Malki said that the PA was turning to China due to its disappointment with the Biden Administration.
US President Joe Biden has been critical of the current Israeli government's policies on settlement construction in Judea and Samaria and the coalition's efforts to pass judicial reform legislation. He also notably refrained from inviting Israeli Prime Minister Benjamin Netanyahu to the White House for the first half of 2023.
Despite the tensions between the American and Israeli governments, both governments have maintained that the close relationship between the two countries remains strong and intact, and defense and intelligence ties have been unaffected by the disputes.