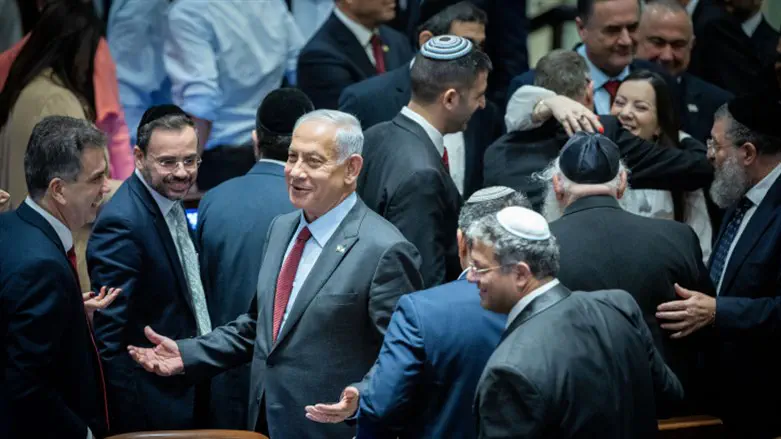 Benjamin Netanyahu with right-wing allies in the Knesset
Yonatan Sindel/Flash90
Prime Minister Benjamin Netanyahu arrived at the Knesset today (Monday), shortly after being released from the hospital.
Netanyahu underwent an operation to receive a pacemaker on Saturday night, a week after he was hospitalized for dehydration.
Sheba Medical Center denied reports in Hebrew media that Netanyahu had been instructed to rest at home for two days upon his release. According to the hospital, the only instructions the prime minister received were to drink a lot and not exert himself too much.
Netanyahu arrived at the Knesset in order to participate in the final vote on the passage of the coalition's bill to reduce the Supreme Court's ability to exercise the 'Reasonableness Standard' against the government.
The opposition has announced that it would boycott the final vote.