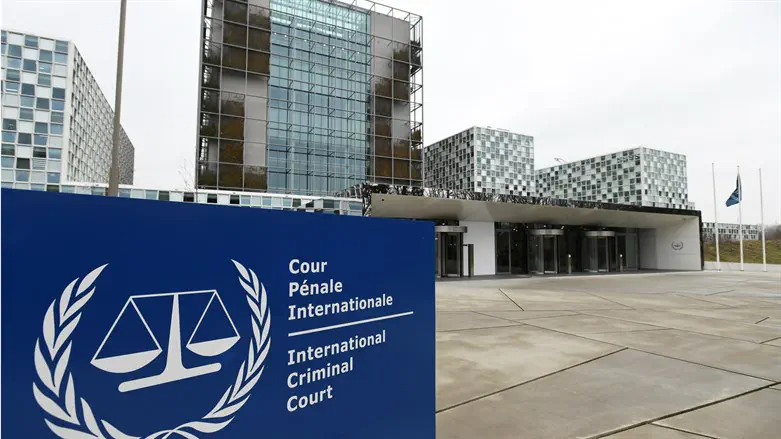 The International Criminal Court building
Reuters
The European Union (EU) Parliament on Thursday adopted a statement in support of an investigation by the International Criminal Court (ICC) in The Hague into possible war crimes by Israel in Judea and Samaria, according to Haaretz.
The statement expressed the EU's support for the ICC's investigation into "war crimes and crimes against humanity committed in the occupied Palestinian territories."
The EU Parliament offered its assistance to advance the investigations as needed, and expressed support for the ICC's independence, describing the body as objective and neutral.
The original statement also expressed support for the International Criminal Court; however, this section was deleted due to pressure from pro-Israel members of the Parliament, according to Haaretz.
Instead, the statement passed said that the European Parliament "takes note" of the other investigations, and in response, expresses "concern about the Israeli Government's decision to impose punitive measures against the Palestinian people, leadership and civil society, such as withholding funds and implementing a moratorium on construction plans in Area C, in response to the request by the General Assembly for an advisory opinion from the ICJ; support the efforts to end impunity for crimes committed in the occupied Palestinian territories."
The ICC's former chief prosecutor, Fatou Bensouda, announced in late 2019 that she intends to open a full investigation into alleged Israeli "war crimes", but before opening a full probe, asked the ICC to rule on the territory over which it has jurisdiction because of the "unique and highly contested legal and factual issues attaching to this situation."
She subsequently ruled that "Palestine" is a state and the ICC has jurisdiction involving its cases.
Bensouda was succeeded as ICC chief prosecutor by British lawyer Karim Khan, who was sworn in to the role in June of 2021.
Khan's election as Bensouda's successor in February of 2021 came exactly one week after the ICC ruled that Judea, Samaria, Gaza and eastern Jerusalem are within its jurisdiction, paving the way for a probe.
Khan has yet to taken any public action on the probe, but in December he said that he has a "goal" to make "a visit to Palestine" in 2023.