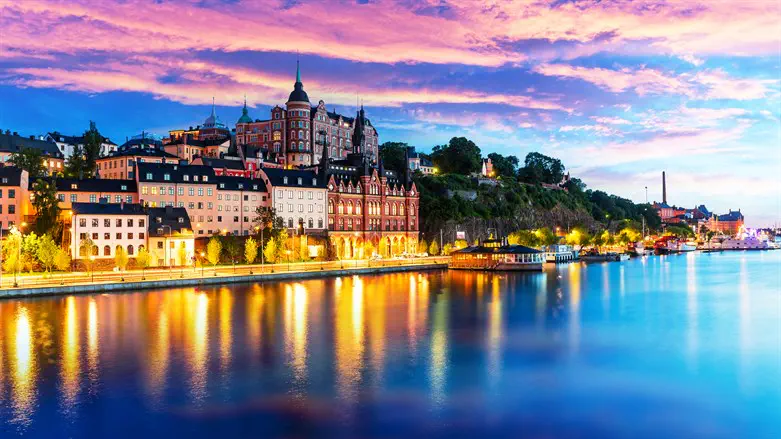 Stockholm, Sweden
iStock
Turkish President Recep Tayyip Erdogan agreed on Monday to forward Sweden's application to join NATO to his parliament for approval, the alliance's head Jens Stoltenberg said, according to AFP.
After talks in Vilnius with Erdogan and Sweden's Prime Minister Ulf Kristersson, Stoltenberg said Turkey had agreed to drop its veto and move forward, declaring, "This is a historic day."
"President Erdogan has agreed to forward the Accession Protocol for Sweden to the Grand National Assembly as soon as possible and work closely with the assembly to ensure ratification," he said, as quoted by AFP.
A separate joint statement was issued, outlining the agreement between Sweden and Turkey.
Turkey has been holding up Sweden's application to join the Atlantic alliance, accusing Stockholm of harboring Kurdish activists Ankara regards as terrorists.
Last week, Turkey's Foreign Minister Hakan Fidan said that Swedish authorities' failure to prevent Quran-burning protests in their country is raising security concerns and questions about its credentials for possible NATO membership.
On Monday, Erdogan upped the stakes further, demanding that the European Union revive Turkey's stalled EU membership bid as a precondition for Sweden joining NATO.
The statement issued after the three-way talks stated that Turkey and Sweden would work closely in "counter-terrorism coordination" and also boost bilateral trade ties.
"Sweden will actively support efforts to reinvigorate Turkey's EU accession process, including modernization of the EU-Turkey Customs Union and visa liberalization," it said.
US President Joe Biden welcomed Erdogan's agreement to support Sweden's application to join NATO.
"I stand ready to work with President Erdogan and Turkey on enhancing defense and deterrence in the Euro-Atlantic area," Biden said in a statement, adding, "I look forward to welcoming Prime Minister Kristersson and Sweden as our 32nd NATO ally."