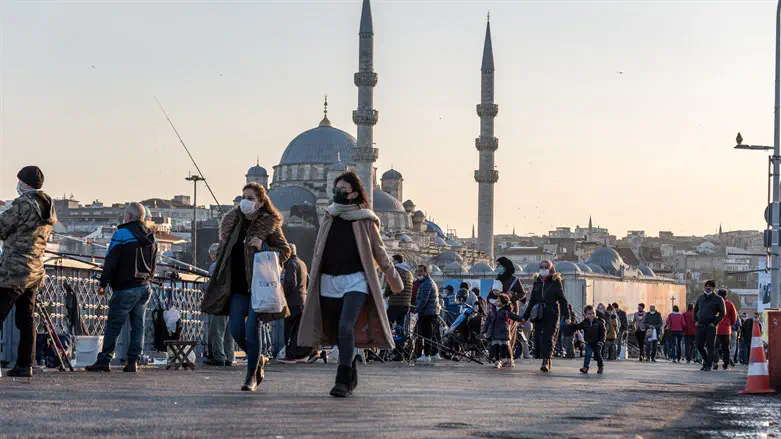 Turkey
iStock
Turkey's foreign minister said on Tuesday that Swedish authorities' failure to prevent Quran-burning protests in their country is raising security concerns and questions about Sweden's credentials for possible NATO membership, The Associated Press reported.
At the same time, Foreign Minister Hakan Fidan said that Turkey would still approve Sweden's membership in the military alliance if Stockholm "completes its homework" and presses ahead with efforts to address Turkey's concerns.
"The fact that the Swedish security system is incapable of preventing provocations and is presenting an image of a (country) that brings problems to NATO — instead of more power — is making us think in terms of the strategic and security aspects," Fidan said at a joint news conference with his Jordanian counterpart.
"When it comes to Sweden's membership in NATO, whether it will become a burden or a benefit has become more open to debate," he added.
The comments follow a Quran burning outside a Stockholm mosque last week that sparked a diplomatic backlash across the Muslim world.
The Muslim world reacted with outrage after an Iraqi citizen living in Sweden, Salwan Momika, 37, stomped on the Muslim holy book and set several pages alight.
Swedish police had granted him a permit in line with free-speech protections, but authorities later also said they had opened an investigation over "agitation".
Sweden and Finland abandoned their decades-long neutrality and applied to join NATO last year following Russia's invasion of Ukraine.
Turkey has been holding off ratifying Sweden's membership in the alliance, accusing the Scandinavian country of being too soft toward groups that Ankara regards as threats to its security, including Kurdish militants and members of a network that Ankara blames for a failed coup in 2016, according to AP.
Ankara has also been angered by a series of demonstrations in Sweden by supporters of the outlawed Kurdistan Workers' Party, or PKK.