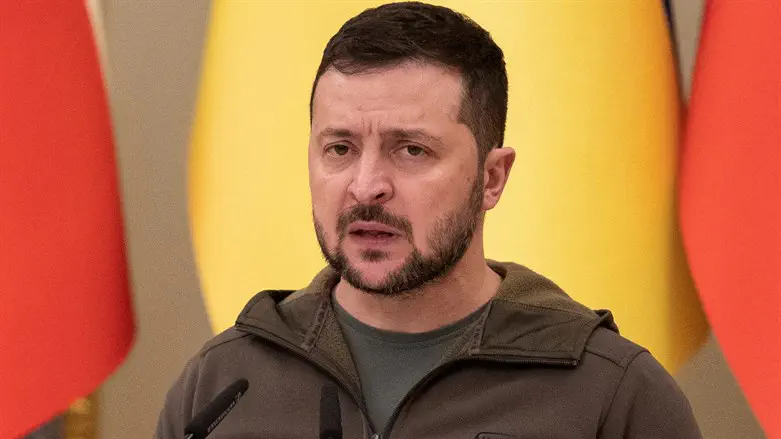 Volodymyr Zelenskyy
REUTERS/Viacheslav Ratynskyi
Ukrainian President Volodymyr Zelenskyy told CNN in an interview on Monday that his ultimate goal was to liberate Crimea, the peninsula annexed by Russia in 2014.
"We cannot imagine Ukraine without Crimea. And while Crimea is under the Russian occupation, it means only one thing: the war is not over yet," he said.
Asked whether there was any scenario under which there could be peace without Crimea, Zelenskyy replied, "It will not be victory then."
In the interview, the Ukrainian President also commented on the recent rebellion by the Wagner Group of mercenaries, claiming that Russian President Vladimir Putin's response to the rebellion was "weak" and that he is losing control of his own people.
"We see Putin's reaction. It's weak," Zelenskyy told CNN, adding, "Firstly, we see he doesn't control everything. Wagner's moving deep into Russia and taking certain regions shows how easy it is to do. Putin doesn't control the situation in the regions."
"All that vertical of power he used to have is just crumbling down," stated Zelenskyy.
The Ukrainian President added that Ukrainian intelligence reports showed the Kremlin was measuring support for Wagner leader Yevgeny Prigozhin, and he claimed that half of Russia supported the Wagner boss and the paramilitary group's mutiny.