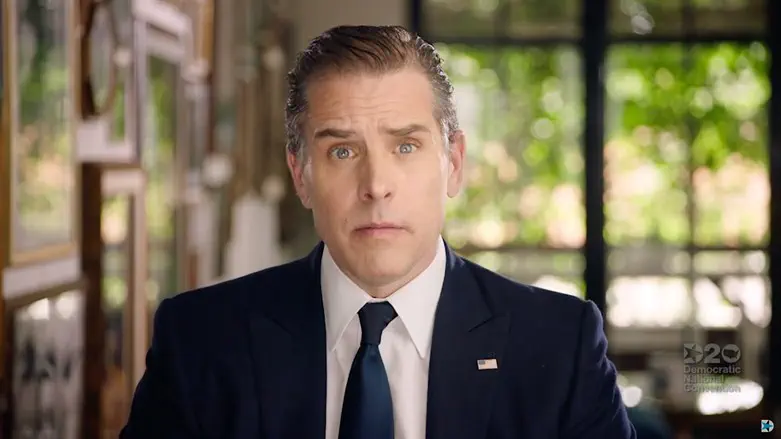 Hunter Biden
Reuters
US President Joe Biden's son Hunter will plead guilty to federal tax offenses but avoid full prosecution on a separate gun charge in a deal with the Justice Department that likely spares him time behind bars, The Associated Press reports.
Hunter Biden, 53, will plead guilty to the misdemeanor tax offenses as part of an agreement made public Tuesday.
The agreement will also avert prosecution on a felony charge of illegally possessing a firearm as a drug user, as long as he adheres to conditions agreed to in court.
The deal ends a long-running Justice Department investigation into the taxes and foreign business dealings of President Biden's second son, who has acknowledged struggling with addiction following the 2015 death of his brother Beau Biden.
It also averts a trial that would have generated days or weeks of distracting headlines for a White House that has strenuously sought to keep its distance from the Justice Department.
Former US President Donald Trump likened the agreement with Hunter Biden to a "mere traffic ticket," adding, "Our system is BROKEN!"
Trump had suggested last week that his recent federal indictment comes as a "distraction" for allegations made by House Republicans in their probe into President Biden and his son.
"It was done for political reasons, but it was also done, I guess, to cover up the kind of a massive crime that's now being revealed by the Republicans in the House," Trump said.
"It's incredible when you look at what happened, when you look at the kind of money that flows into the Biden family, and to Joe Biden, by the way, and so they wanted to do a distraction," he added.
House Republicans have long made investigating "the Biden family's influence peddling and business schemes" and concerns about Hunter Biden's laptop a priority for their lower chamber majority.
Two people familiar with the investigation said the Justice Department would recommend 24 months of probation for the tax charges, meaning Hunter Biden will not face time in prison. But the decision to go along with any deal is up to the judge.
He is to plead guilty to failing to pay more than $100,000 in taxes on over $1.5 million in income in both 2017 and 2018, charges that carry a maximum possible penalty of a year in prison. The back taxes have since been paid, according to a person familiar with the investigation.
The gun charge states that Hunter Biden possessed a handgun, a Colt Cobra .38 Special, for 11 days in October 2018 despite knowing he was a drug user. The rarely filed count carries a maximum sentence of up to 10 years in prison, but the Justice Department said Biden had reached a pretrial agreement.