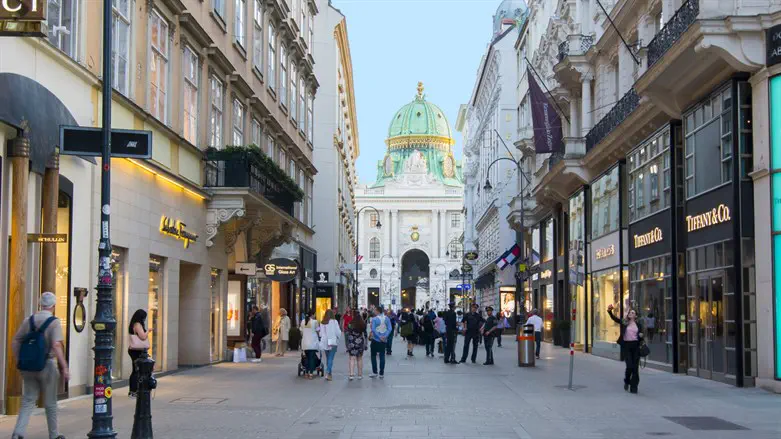 Vienna
iStock
Austrian authorities said on Sunday they had foiled a possible attack on the pride parade in the capital Vienna, which had been planned by three young men who had allegedly sympathized with the Islamic State (ISIS) terrorist organization, reported The Associated Press.
The head of Austria's domestic intelligence service told reporters that the suspects, aged 14, 17 and 20, were arrested one hour before the start of Saturday's parade.
Omar Haijawi-Pirchner from the State Protection and Intelligence Directorate said that there was "no danger for the participants of the parade at any time."
Austrian Chancellor Karl Nehammer expressed his gratitude to the investigators for preventing "a possible Islamist attack in Vienna."
The three suspects, Austrian citizens of Bosnian and Chechen origin whose identities were not further revealed, had radicalized online and sympathized with ISIS, Haijawi-Pirchner said, according to AP.
One of the suspects was already known to police, he added.
The trio was arrested before the start of the parade by Austria's Cobra special forces. They may have planned an attack with knives and a car, the head of the intelligence service said.
Facing the challenges of Austrians travelling to the Middle East to join jihadist groups, Austria's parliament in February of 2015 passed a law banning foreign sources of financing to Muslim organizations and requiring imams to be able to speak German.
In June of that year, an Austrian court convicted nine people of Chechen origin who were arrested on their way to join Islamic State (ISIS) terrorists together with their Turkish driver.
In January of 2017, Austrian armed commandos arrested a man suspected of planning a terrorist attack in Vienna, police said.
In 2019, Austrian authorities foiled a plot to carry out a series of terror attacks, including a bombing at one of Vienna's Christmas markets, by terrorists who had been influenced by ISIS ideology.
A year later, Vienna was hit with a terrorist attack when an ISIS supporter, who had been convicted and imprisoned for trying to join ISIS in Syria, went on a shooting rampage in the city, killing four people.