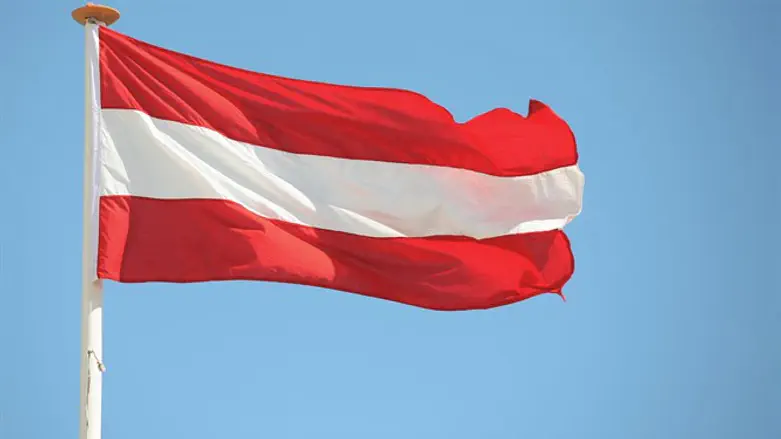 Flag of Austria
iStock
Austrian armed commandos on Friday arrested a man suspected of planning a terrorist attack in Vienna, police said, according to AFP.
"In recent days indications have grown of an actual suspect planning a supposed act of terror, and Vienna police... immediately began investigating and implemented security measures," spokeswoman Irina Steier told the news agency.
"The presence of uniformed and plainclothes police was increased and today at 1800 (1700 GMT) the suspect was arrested in Vienna near his address on the basis of an arrest warrant," Steier said.
She provided no details of the suspect, except to confirm that it was a man and that investigations are continuing.
The Kronenzeitung newspaper published online a document from the interior ministry saying that a group of "radical Islamists of Albanian origin" intended to launch an attack in Vienna.
It said that according to information from a foreign intelligence agency and, independently from a foreign police force, the attack was to take place between January 15 and January 30.
The document added that a German-speaking sympathizer of the Islamic State (ISIS) jihadist group made explosives in Germany and that he intended to bring them to Vienna to carry out an attack.
Just last month, Austrian authorities arrested a 25-year-old asylum seeker from Morocco suspected of planning an attack during the holiday season in the city of Salzburg.
Like many other countries, Austria has been facing a terror threat from both asylum seekers as well as locals who travel to Iraq and Syria to fight alongside jihadists, then return to their home countries.
Facing the challenges of Austrians travelling to the Middle East to join jihadist groups, Austria's parliament in February of 2015 passed a law banning foreign sources of financing to Muslim organizations and requiring imams to be able to speak German.
In June of that year, an Austrian court convicted nine people of Chechen origin who were arrested on their way to join Islamic State (ISIS) terrorists together with their Turkish driver.
In October, three Austrian teenagers were given custodial terms for trying to join ISIS terrorists in Syria.
Meanwhile on Friday, police issued a public warning for people to be on the lookout at crowded public places and to inform police if they see any suspicious objects.
Despite fears of terrorism, Austria has been thus far spared in the string of attacks by Islamists suffered by other European countries.
In 2015 a record 90,000 people applied for asylum in Austria after hundreds of thousands of migrants transited the country bound for Germany and elsewhere, according to AFP.
(Arutz Sheva's North American desk is keeping you updated until the start of Shabbat in New York. The time posted automatically on all Arutz Sheva articles, however, is Israeli time.)